Finally we have a two time winner at the 2016 FIA ERC season, and it's Skoda Fabia R5 driver Ralfs Sirmacis who won Rally Estonia 2016 today. He was navigated by Māris Kulšs, both from Sports Racing Technologies. The 2016 season has had a different winner in each round up until today.
Rally Estonia 2016 Results – FIA ERC
1. Ralfs Sirmacis (LVA)/Māris Kulšs (LVA) ŠKODA Fabia R5….1h44m16.2s
2. Kajetan Kajetanowicz (POL)/Jarosław Baran (POL) Ford Fiesta R5….+1:34.5s
3. Rainer Aus (EST)/Simo Koskinen (EST) Mitsubishi Lancer Evolution IX….+3m44.8s
4. Raul Jeets (EST)/Andrus Toom (EST) ŠKODA Fabia R5….+4m03.4s
5. Jarosław Kołtun (POL)/Ireneusz Pleskot (POL) Ford Fiesta R5….+5m02.3s
6. Łukasz Habaj (POL)/Piotr Woś (POL) Ford Fiesta R5….+8m07.6s
7. Miko-Ove Niinemäe (EST)/Martin Valter (EST) Peugeot 208 R2….+10m36.0s
8. Alexander Mikhaylov/Normunds Kokinš Mitsubishi Lancer Evolution X….+11m00.3s
9. Marijan Griebel (DEU)/Pirmin Winklhofer (DEU) Opel Adam R2….+11m15.8s
10. Chris Ingram (GBR)/Elliott Edmondsen (GBR) Opel Adam R2….+11m20.5s
Sirmacis win wasn't that easy though, from the start of the rally, it was Russian Alexey Lukyanuk who held the lead. He maintained a comfortable margin from stage 1 to stage 14 when things went south for him. Lukyanuk was on his way to victory on the second last stage with a 28s advantage when his Ford Fiesta R5 broke the steering arm after landing too hard from a jump. He clipped a tree before his rally came to an end prematurely.
In the meantime, Sirmacis had already proved his pace by slashing Lukyanuk's time on Saturday, where the 22-year old Latvian won the second runs of the four gravel tests. His ultimate luck struck after Lukyanuk's accident, and he drove away to victory crossing the finish line with a 1m34.5s at hand. Rally Estonia is a special place for Sirmacis, he won the ERC Junior class last year at this very event.
Last year's champion Kajetan Kajetanowicz claimed second place in his Ford Fiesta R5 and now leads the championship by 37 points as we approach his home round of Rally Rzeszow which is set for August 4. Third place went to Rainer Aus in his ERC-2 spec Mitsubishi Evo IX, his second podium finish in a row. It also proved his incredible drive by putting an ERC-2 spec car on the main podium.
Fourth place went to Raul Jeets in a Skoda Fabia R5 leading two Fiesta R5s of Jarosław Kołtun and Łukasz Habaj.
Aus also appeared on the ERC2 podium albeit now in P1, Mait Maarend came home second while Siim Plangi claimed third. Elsewhere, Miko-Ove Niinemäe and Martin Valter finished first in the ERC Junior class driving a Peugeot 208 R2.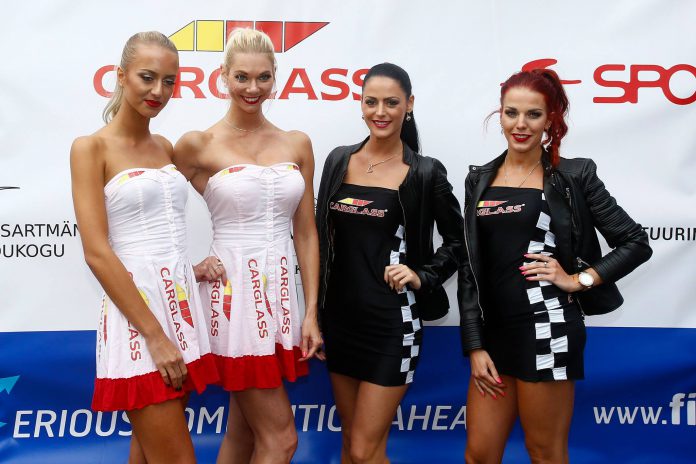 As mentioned earlier, Rally Rzeszów in Poland is the next event on the calendar, set for August 4-6. It's a new event to the ERC.