German tuner Prior Design have developed a new tuning program for the Audi A6 and RS6 Avant. Called the 'PD600R', the tuner brings a widebody kit with aerodynamic functionality to the speedy avant as well as a sizable power upgrade along with significantly improved handling capabilities.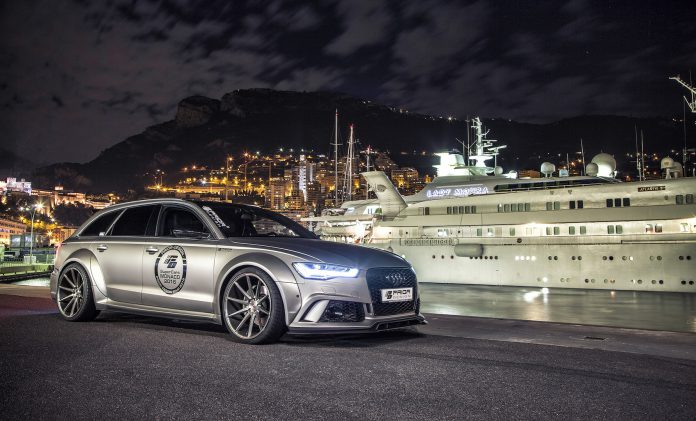 The car's distinct bodykit comprises of a PD600R front bumper, front add-on spoiler, rear bumper, diffusor, side skirts with add-on lip, rear boot spoiler and a roof spoiler. Altogether the car grows 8 centimeters at the front and 10 centimeters at the rear with the widebody kit installed.
The power upgrade sees a respective performance bump, outlined by Prior Design in two example models. Tweaks to the engine of the 3.0-liter V6 TDI brings performance to 411 hp (302 kW) and 807 Nm of torque. That is up 98 hp (72 kW) and 157 Nm from the standard model. The V8-powered RS6 Avant produces 560 hp (412 kW) and 700 Nm of torque as standard. Prior Design has managed to raise this output to a staggering 670 hp (493 kW) and 830 Nm of torque. To complement the power bump Prior Design introduces a DLC lowering module to improve the cars overall balance and handling capabilities.
Prior Design PD600R Audi A6/RS6
For the occasion Prior Design had a photoshoot set up with the PD600R based on the RS6 Avant in Monaco. This particular matte grey PD600R boasts a set of 21-inch VPS-310 Vossen Wheels that are optionally available. Prior Design ensures that the bodykit is available for all Audi A6 and RS6 Avant models. For more information please visit their website.