This morning, we attended the Goodwood Breakfast Club Full Throttle event. Previously known as Supercar Sunday, Goodwood's annual free-to-enter enthusiast meet usually attracts some very special machines. This year was no different.
The Full Throttle event had been moved to a later date this year due to weather issues which plagued the event for the past few years. The move paid off and we enjoyed glorious sunshine all morning. The sunshine also attracted Lamborghini, Porsche, Ferrari, McLaren and Bugatti owners, among others.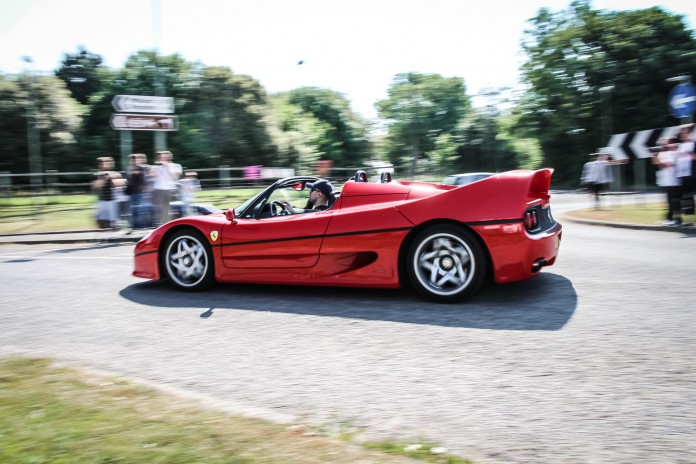 The undoubted headline cars were the McLaren F1 GTR Longtail and the McLaren P1 GTR. Both cars were non-road legal racing machines, converted for the road by McLaren specialists Lanzante. The P1 GTR, which matches the owners F1 GTR, had only recently been converted to road spec. We understand it is the 14th such example.
Goodwood Breakfast Club 2016 Full Throttle
We counted three Porsche 918 Spyder's. Porsche's hypercar is incredibly popular with British customers with many choosing the optional Weissach package. The Porsche 991 GT3 RS is also very popular, we fell in love with an ultraviolet coloured example hidden away in the car park. Porsche were also well represented in with 996 and 997 Turbo models, although we spotted countless other GT3, GT2 and GT4 models in the spectator parking.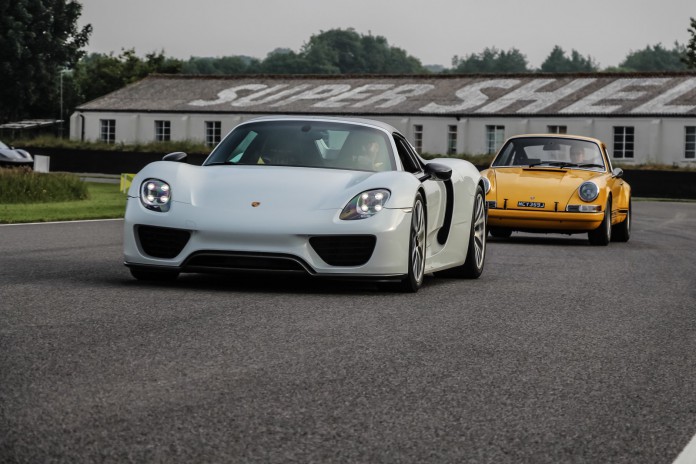 Ferrari owners of the hypercar persuasion mostly stayed away, save for a handful of F40's and a single F50. We had hoped to see a LaFerrari or Enzo, perhaps even an F12 TDF. A few 458 Italia's, Speciale's, Scuderia's and Challenge Stradale's made up for this.
Lamborghini offerings included three Lamborghini Aventador SV's, a Lamborghini Diablo and various Gallardo and Huracan offerings while McLaren had a strong showing with lots of 12C, 650S and 675LT's. I particularly enjoyed seeing the McLaren P1's that made the trip out.
Goodwood Breakfast Club 2016 Full Throttle
Overall, the event was fantastic. The quality of the display was on a par with the previous years (we spotted far too many diesel Mercedes-Benz CLA's, BMW 1-Series and Ford Transits (?!) to suggest that the organisation had been perfect!). If the action on track got too busy, the car park was worth a walk round with a number of ultra-exclusive cars that should have taken the place of the various rep-mobiles which appear to have escaped the vetting process!
Bring on the Goodwood Festival of Speed 2016!