Mattias Ekstrom is on a roll at the FIA World Rallycross Championship, the EKS RX Audi driver has won the Mettet RX today, his second straight win in a row. After dominating Hockenheim RX last weekend, Ekstrom came back to Belgium with the same spirit, he topped the timesheets after day 1 after setting the fastest time in Q2 and second fastest time in Q1.
Second place at Mettet RX went to WRC legend Sebastien Loeb in his Peugeot 208 RX Supercar from Peugeot Team Hansen. Loeb had the fastest time in Q1 and was second behind Ekstrom after day 1. Third place went to Petter Solberg in his Citroen DS3 RX making an all legend podium.
After Mettet RX, Ekstrom leads the championship with 78 points away from Solberg who has 73 points while Johan Kristoffersson is third with 58 points. Loeb is further down in fourth with 54 points.
Ekstrom went ahead to win Q3 but it was Solberg who stole the show in Q4, Loeb in second and Andreas Bakkerud in third. The first semi-final saw Ekstrom clinch the win again to claim all six points, Loeb emerged second leading Francois Duval, Timur Timerzyanov and Davy Jeanny.
Solberg stormed back to win the second semi-final with Kristoffersson in second and Anton Marklund in third, Timmy Hansen was fourth in this session. Marklund finished fourth overall in the final heat leading Duval and Kristoffersson.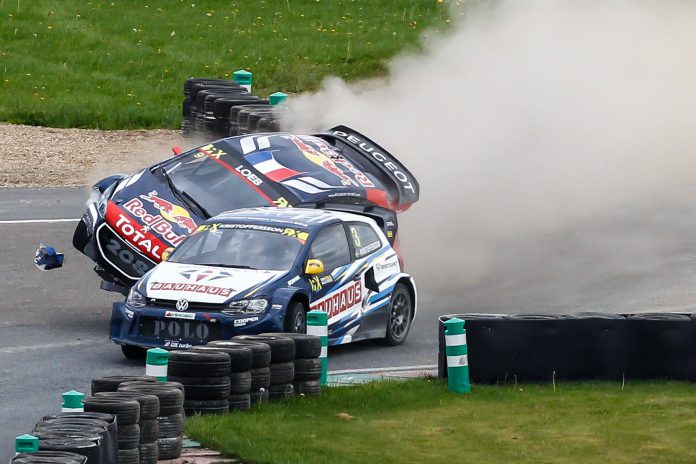 The World RX of Great Britain is next on the calendar and will take place in 11 days time at the Lydden Hill circuit.