The Ferrari 488 GTB; put it next to the classic Ferrari 308 Gr4 Pioneer and there is a world of differences. This 'rendez-vous' between both cars took place in Paris recently, and Ferrari presented a unique 488 GTB that matches the style of the two-times Tour de France Auto winner.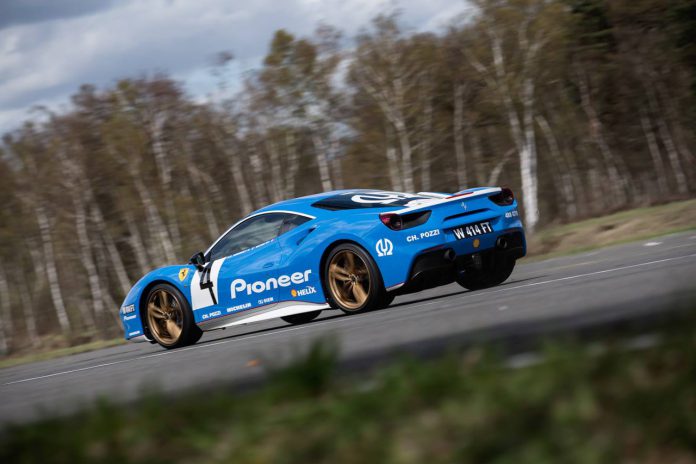 Created in collaboration with the Parisian Ferrari dealer Charles Pozzi, Ferrari's Tailor Made division put a lot of effort into designing a livery for the Ferrari 488 GTB that pays homage to the 308 Gr4 Pioneer. Driven by Jean Claude Andruet, the 308 won the Tour de France Auto in both 1981 and 1982.
This tailor made Ferrari 488 GTB boasts the same color scheme as the legendary 308 Gr4 Pioneer; the iconic blue and white. The wheels too are in close resemblance to those of the 308, finished in matt gold with matt black brake calipers.
The interior of the 488 is similarly inspired by that of the 308, but can be considered as a more modern reinterpretation. The seats of the 488 are finished in a red historic fabric, while a mix of Alcantara leather and matt carbon compliment the rest of the interior. What are your thoughts on this special looking Ferrari 488 GTB?
Tailor Made Ferrari 488 GTB