The limited production Aston Martin V8 Vantage S Blades Editions have been delivered to their respective owners. The limited Blades edition was announced early this year and only five have been produced.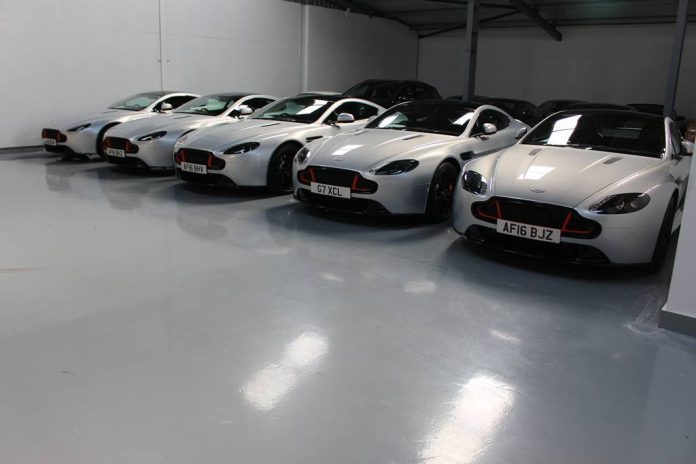 The Aston Martin Blades edition is inspired by a British acrobatic aircraft display team made up of former RAF fast-jet pilots and former Red Arrows. The story of how these bespoke Blades editions came to live follows an Aston Martin employee that attended an event with the Blades and got inspired to create an aircraft-inspired V8 Vantage.
By the time the special edition V8 Vantage was announced, already four cars were spoken for. It probably only took mere hours for the fifth to be sold seeing that the limited production models show to be very appealing investment opportunities.
Talking about what's unique to the 430 hp V8 Vantage Blades edition are several unique 'Q' touches inspired by the Blades aircraft. These special features include a Jet Black painted rear decklid, a Jet Black Roof Panel, a V12 Vantage S carbon fibre front grille, a monochrome Union Jack fender badge, leather accents both inside and out and a 'The Blades' logo embroidered in the front seats, among much more.
The Aston Martin V8 Vantage Blades Edition cost 119,950 GBP with a 5,000 GBP Sportshift II automatic transmission being the only option. It remains unclear how many of the five Blades editions are equipped with the upgraded gearbox, although there is much to say for customers ticking the only option on the list. Set to appreciate in value, the 5,000 GBP is just a mere fraction of the car's total price tag.
Aston Martin V8 Vantage S Blades Edition