The first race of the 2016 Ferrari Challenge Europe season took place earlier this month at the Autodromo Nazionale Monza, here are the pictorial impressions from the race weekend provided to us by Alessandro Negrini Photo.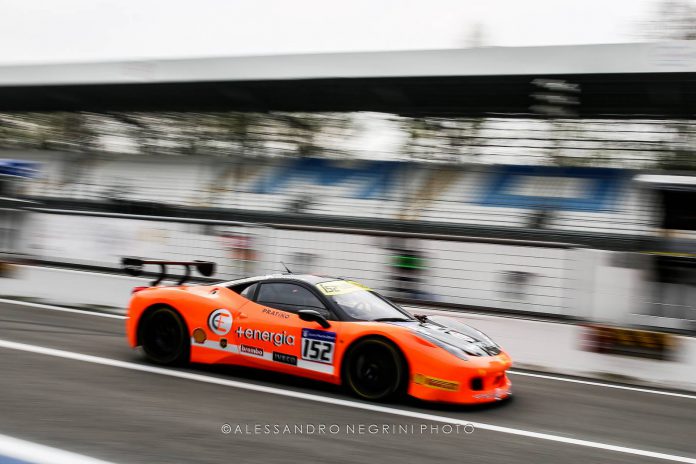 StileF Squadra Corse went ahead to claim the overall win by topping the Trofeo Pirelli class with drivers Matteo "Babalus" Santoponte, Martin Nelson and Thomas Loefflad. A spectacular race to the finish saw Babalus storm across the finish line seconds before Philipp Baron from Rossocorsa. Baron finished second while Octane 126 driver and European champ Bjorn Grossmann rounded off the Trofeo Pirelli podium.
Martin Nelson emerged on top in the Pirelli-Am class after fending off a very quick Sam Smith who had set the fastest time from pole. Third place was a heavily contested battle between Andrea Benenati from StileF Squadra Corse and Benjamin Fischer from Octane 126 – Benenati was the eventual P3 winner.
Ferrari Challenge 2016 at Monza
Thomas Loefflad won race 1 in the Coppa Shell category leading Fons Scheltema and Rick Lovat both from Kessel Racing. Scheltema also won the Gentleman's Cup for over 55s while Frenchwoman Deborah Mayer triumphed in the newly created Ladies' Cup.