There are many ultra luxury hotel suites on this planet designed to satisfy the needs of this world's most wealthy travelers. In this first edition of "World's Luxury Suites" we intend to give you an insight of the St. Regis Dubai's recently announced Imperial Suite.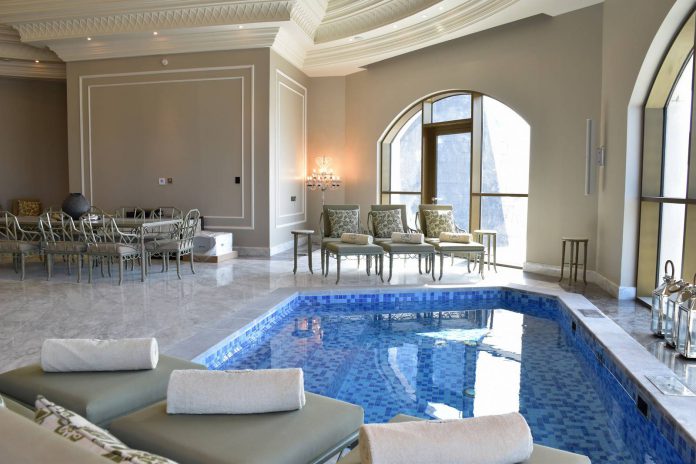 With a floor span of 913 square meters, the new imperial suite is by far the largest and most impressive of the hotel's 52 luxurious suites. To substantiate that figure, the imperial suite is larger than the hotel's 800 square meters Astor ballroom.
The imperial suite has two floors and three bedrooms. The living room, 12-seat dining room, study room, lounge area and spacious "majlis" meeting room complete the suite. The master bedroom has an adjoining master bath with free-standing tub and separate male and female walk-in dressing rooms.
The other two bedrooms similarly have their own bathroom, with one of the rooms featuring a king bed while the other has a twin-bed setup.
The suite's "icing on the cake" so to speak is a grandeur in-room spiral staircase that leads into the central dome of the hotel. There guests will find the suite's exclusive rooftop plunge pool with views of the hotel's gardens and surroundings.
The new imperial suite joins a range of already very impressive suites at the St. Regis in Dubai. Some of you might remember the exclusive "Bentley Suite", inspired by the high-end craftmanship of the Bentley Mulsanne. Reserved for travelers with deep pockets, the new Imperial Suite at the St. Regis Dubai is available starting at 75,000 AED per night, which equals $20,400,00.