A rare Aston Martin Lagonda Taraf made its appearance at Aston Martin Edinburgh in Scotland. Initially introduced in 2013 for the Middle Eastern market, the Lagonda was later offered for sale in EU legislation-compliant Continental Europe, the United Kingdom, Singapore and South Africa due to high demand.
Nonetheless, the production was limited to just 200 units and the first model in the UK, where it costs at least £696,000, was spotted in September 2015 in London. It was finished in black exterior paint and garnered a lot of attention from the automotive world.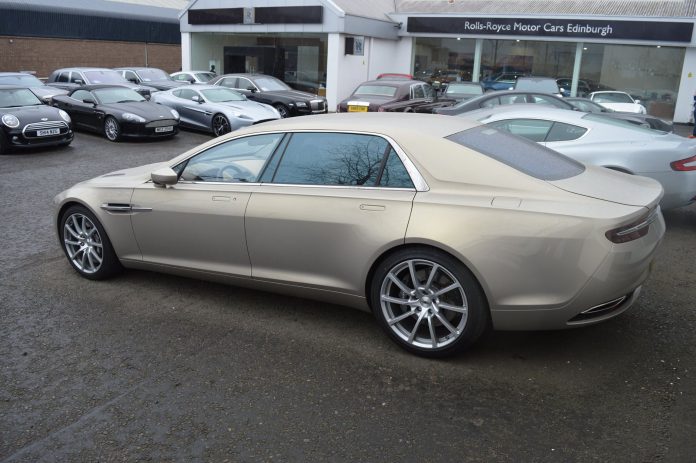 Lagonda roughly means "ultimate luxury" in Arabic and is powered by a 5.9-litre V12 that produces 550 hp, paired to an eight-speed ZF automatic transaxle gearbox from the Aston Martin Rapide S. The four-door saloon measures 5,396.5mm in length and rides on a 3,189mm wheelbase. For Aston Martin, this car probably represents the epitome of luxury with a bold exterior design that sets it apart from all the cars on the road and top-notch interior.
Aston Martin Lagonda Taraf