The new Acura NSX GT3 is currently showing at the New York International Auto Show 2016 where it made its global debut. The car is currently in its final testing phase which will include acquiring the FIA GT3 homologation. Just like the road-going Acura NSX, the new GT3 challenger is powered by a 3.5 liter twin-turbo V6 engine albeit without the Sport Hybrid SH-AWD system.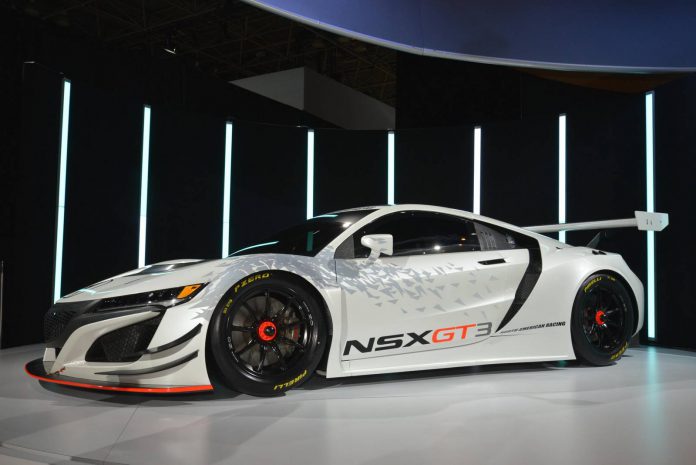 Power is transferred to the rear wheels via a 6-speed sequential gearbox and once testing is completed, the new Acura NSX GT3 will make its race debut across various North American GT racing series starting in 2017. Initial testing of the car began with Honda's Japan racing arm before it was handed over to Honda Performance Development in California.
See More: 2017 Acura NSX GT3 revealed
We expect to see it participate in classes such as the GTD in IMSA as well as the GT3 class in the Pirelli World Championship where Acura currently fields a TLX GT car.