After the grand unveiling of the facelifted 2017 Nissan GTR in New York earlier today, we headed over to take a closer look at the popular Japanese supercar. Changes on the exterior are minimal, which comes as no surprise with the new GTR being a facelift. However when you open the doors, you instantly notice where the real changes have taken place.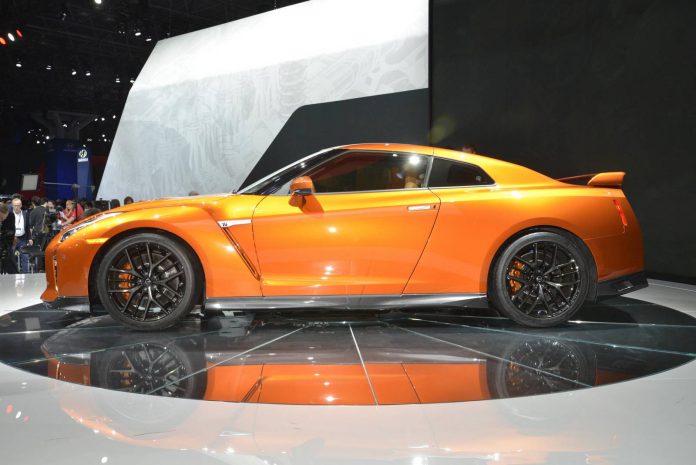 The 2017 GTR get's an entirely new dashboard as part of a true clean up operation. That operation involved removing 16 switches and buttons of which the functions are now integrated within the car's new touch display. The display grew by an inch and is now the true center of operations.
In terms of styling the Nissan team introduces new premium interior packages as well as an extended color palette for the exterior. The facelifted GTR furthermore features a refined version of the award-winning 3.8-liter twin-turbocharged V6 that now produces 565 hp at 6800 rpm and 633 Nm of torque, which is an increase of 20 hp in comparison to the outgoing model. Add on a new lightweight titanium exhaust system with Active Sound Enhancement (ASE) and that pretty much sums up the most vital changes that come with the 2017 Nissan GTR facelift.
The refreshed GTR is expected to arrive at dealerships around summer 2016. For more detailed information on the 2017 Nissan GTR, please take a look at our earlier article. Stay tuned for more car news from the 2016 New York International Auto Show!