One of the 2016 NYIAS highlights is the 2017 Nissan GT-R that was unveiled in New York earlier today. The updated Japanese supercar received a refreshed interior and exterior, features several driving performance enhancement and a range of new key features. According to Nissan, this is the most significant change to the GTR since it was first introduced back in 2007.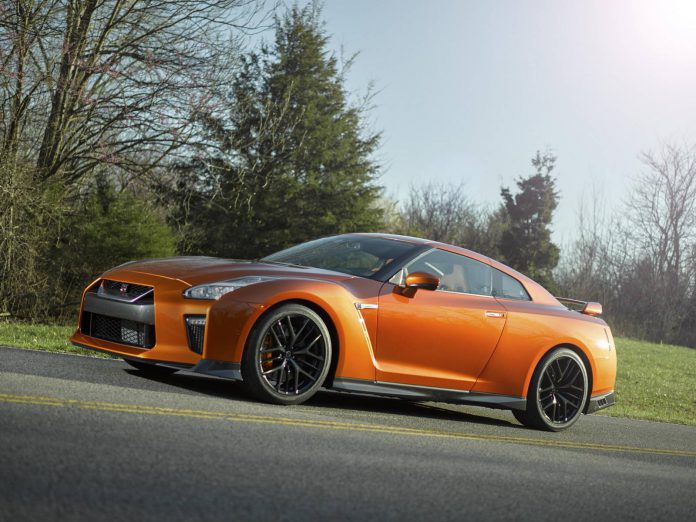 Starting with the exterior, the new slightly enlarged "V-motion" grille draws attention through its new matte chrome finish and updated mesh pattern. Continuing up we find a new bonnet that has been reinforced to increase stability when driving at high speeds. Newly designed front bumpers and an updated front spoiler lip guarantee the high levels of front downforce needed to keep the GTR's dynamic character on point.
On the side Nissan have pushed out the side sills to improve air flow around the GTR, finishing off with functional side air vents next to the quad exhaust pipes at the rear. The rear of the GTR has updated bodywork that goes together with the raised beltline of the car that gives the GTR a wider and more aggressive appearance.
More intensive upgrades are found inside, where Nissan renewed the entire dashboard. The sporty seats and instrument panel have been altered as well to boast further weight savings. The redesigned dashboard makes a clean appearance with the total amount of buttons decreased from 27 to just 11 compared with its predecessor. The 8-inch touch screen replaces the 7-inch display and now houses the majority of functions that were previously engaged using separate buttons.
"As the icon of Nissan's driving performance, the GT-R continues to evolve. With the signature V-motion grille, the GT-R now possesses the latest Nissan design language. Its exceptional aerodynamic performance and upgraded interior have given the GT-R a more mature character, which will continue into the future," said Mamoru Aoki, executive design director, Global Design Center, Nissan Motor Co., Ltd.
Open the reinforced hood of the new Nissan GTR and you will find a refined version of Nissan's award-winning 3.8-liter twin-turbocharged V6 that now produces 565 hp at 6800 rpm and 633 Nm of torque, which is an increase of 20 hp in comparison to the previous model. The increased performance comes as a result of individual ignition-timing control of the cylinders and an extra boost from the car's turbochargers. The engine upgrade goes hand-in-hand with a newly fitted lightweight titanium exhaust system with active sound enhancement (ASE).
In addition to the engine and styling upgrades comes an updated color-palette, letting customers choose from new colors including "Blaze Metallic Orange". The interior styling options Amber Red and Ivory are joined by the newly added "Rakuda Tan". The 2017 Nissan GTR will be available from summer 2016. Stay tuned for more on the new Nissan GTR and live coverage from this year's New York International Auto Show!