Larte Design has unveiled its uber-luxurious version of the Mercedes-Benz V-Class at the Geneva Motor Show.
The Larte Design Mercedes-Benz V-Class Black Crystal is Larte's idea of the ultimate in luxury business travel. While the S-Class has been the car of choice for businessmen around the world, Larte believes their new Black Crystal is even more practical and luxurious than the S-Class.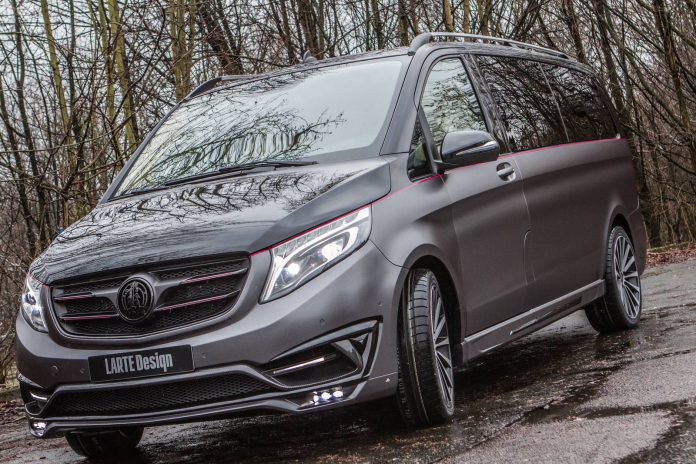 According to Larte, the Black Crystal has been tailor-made to provide the same amount of luxury and comfort as that of a private jet.
The interior of the van was designed by Klassen in order to mimic the look and feel of high-class private jet interiors. The four reclining seats are the centerpiece of the alcantara and leather adorned interior. A high-end Alpine stereo system, flat screen television and minibar complete the space.
Exterior modifications include brand new composite front bumpers with two inlaid crystals as a nod to the car's Black Crystal moniker.
Check out the full gallery and let us know what you think in the comments below!