AC Schnitzer has officially unveiled their latest and greatest creation, the BMW X6 Falcon.
The AC Schnitzer BMW X6 Falcon is a tuned and modified version of the standard X6 and features a multitude of aerodynamic, suspension and powertrain upgrades.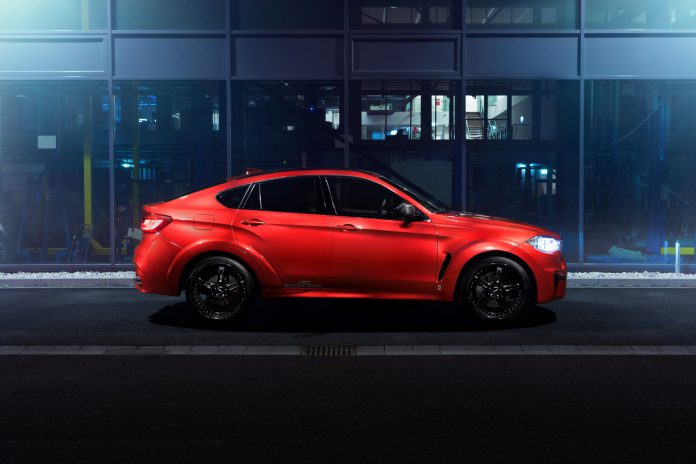 Exterior upgrades include a widening kit that extends the body by 50 mm at the front and 90 mm at the rear. Additional exterior mods include new front skirts, bonnet vents, carbon mirror covers as well as rear wing and diffuser. A rear skirt film and carbon rear skirt insert (for the X6 M) are also available.
Suspension upgrades lower the car by 20-30 mm in the front and 15-25 mm in the rear.
AC Schnitzer BMW X6 Falcon
Power upgrades are available throughout the entire X6 range. However, the two most interesting upgrades include the X6 35i, which has its output increased from 306 hp to 360 hp. The X6 M is also availabe with upgrades that increase its output from 575 hp to 650 hp.
The Falcon package for the BMW X6 is available for order now and includes AC Schnitzer's two year warranty.