The Dakar Rally 2016 came to an end yesterday with Stephane Peterhansel a.k.a Mister Dakar sealing a spectacular victory in the 38th edition of the world's toughest rally. This was his 12th Dakar Rally win making him the most successful Dakar competitor in history. Out of those 12 wins, 6 are from his early years in the bike category while the remaining 6 are from his later years in the car category, what a man!
Last year's winner Nasser Al-Attiyah was not left out as he claimed the second place overall in the cars category. The Qatari man driving for Mini fought throughout the rally with the Peugeots to ensure his much needed win. South African and Toyota driver Giniel de Villiers claimed the final spot on the podium, his 4th consecutive finish in the top three.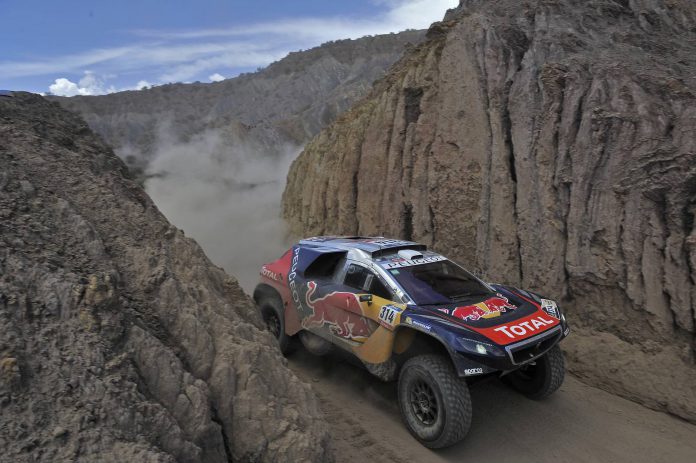 As for the stage winners, Peugeot newcomer Sebastien Loeb won yesterday's final stage from Villa Carlos Paz to Rosario. The nine time WRC champion marked his first Dakar Rally by scoring four stage wins, more than you can say for most first timers. Loeb led the rally during week 1 until a critical error in the dunes forced him to fall back. Mini's Mikko Hirvonen finished second yesterday ahead of his teammate Al-Attiyah.
Australian KTM rider Toby Price won the rally in the bikes category, his first victory and a well deserved win for that matter. Price managed to pull out this win despite immense pressure from the Honda camp. His teammate Štefan Svitko claimed second place overall ahead of Husqvarna rider Pablo Quintanilla. The latter won the final stage leading Honda's Kevin Benavides and Yamaha's Hélder Rodrigues.
The quads category was dominated by the Patronelli brothers with Marcos Patronelli claiming the main trophy. His brother Alejandro Patronelli finished second overall ahead of South African rider Brian Baragwanath. The latter won the final stage leading Giuliano Giordano and Sergei Karyakin.
Dutchman Gerard de Rooy took home the Dakar Rally 2016 win in the trucks category driving for Iveco, breaking the winning streak set by the dominant Russian Kamaz trucks. Ayrat Mardeev gave Kamaz a reason to celebrate by finishing second overall while Federico Villagra completed a two podium victory for Iveco by finishing third.
It has been a successful Dakar Rally with more than 60% of the competitors finishing the race. The rally was disrupted by rain in the first stage and again by extreme heat but that is nothing new to Dakar.
Dakar Rally 2016 Highlights