The elegant Madame Kate is our yacht for today's Superyacht Sunday feature. A 60-meter superyacht built by Dutch shipyard – Amels.
Madame Kate is the second superyacht to come out of the Amels Limited Editions 199 model lineup. The project was initialized in 2013 when her owners visited the shipyard only to fall in love with their work. Two years later the yacht was delivered in 2015 before making her maiden voyage in the Mediterranean.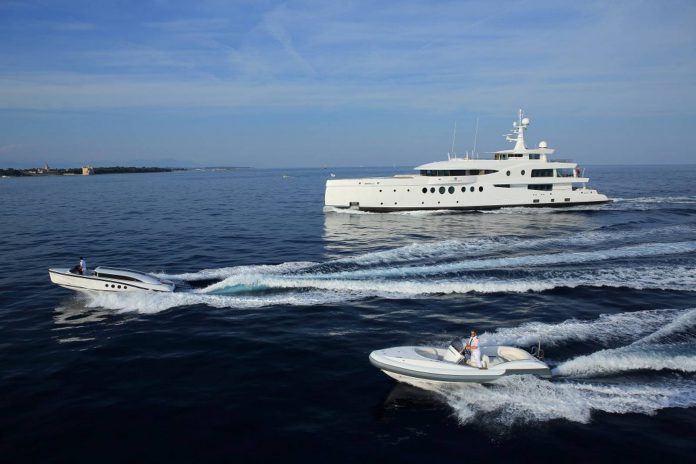 Amels displayed Madame Kate at the Monaco Yacht Show 2015 and went ahead to win an interior design award courtesy of Laura Sessa who was in charge of the interior look. TIm Heywood took care of the exterior design, he was later awarded with the International Superyacht Society (ISS) Leadership Award 2015 for his excellence in the yachting industry.
Despite being built upon Amels Limited Editions 199 platform, the owner was heavily involved in customizing the final look. For example, the galley was moved from the lower deck to the main deck. Laura Sessa introduced her wealthy knowledge in interior design which is clearly seen in the VIP suites, lower deck guest cabins, sauna, beach club, swimming platform and even the Turkish steam bath.
The designers also paid keen attention to the lighting system by introducing a pearl effect on the exterior paint which glows by day and night. At night, the lighting system can change colors from beneath the waterline bringing out a special illuminating effect when docked or cruising.
Amels Superyacht Madame Kate
Other features on Madame Kate include a touch-and-go helipad located on the foredeck and two tenders in the garage. The sun deck is huge enough for numerous leisure activities during the day or night, not to mention the large jacuzzi. Speaking of jacuzzi, Madame Kate uses Amels' Heat Recovery System borrowed from the parent company Damen. The residual energy from the engines is used to effectively heat the jacuzzi.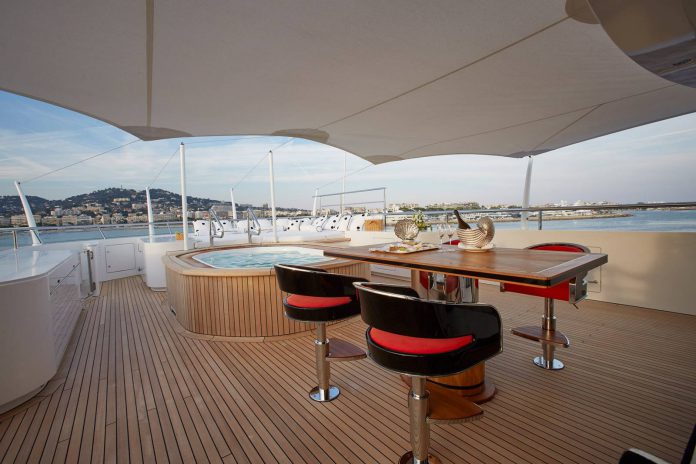 Madame Kate can accommodate 12 guests and a crew of 14, she can achieve a maximum speed of 16.5 knots and a range of 5,000 nautical miles while cruising at 13 knots thanks to her two Caterpillar 3512C engines rated at 1500 kW each.