2016 has started with a bang with new images of the hardcore Pagani Huayra variant that is rumoured to be titled the 'BC'. These are not the first images of the car being tested, but unlike the previous images, this car features a huge wing, aggressive front splitter and dive planes on the front bumper.
This particular prototype features a white and black camouflage wrap but unlike camo used by other automakers usually use camouflage featuring random swirls, this Huayra mule uses a range of QR Codes which reportedly link to a video showing the development of the new Huayra derivative.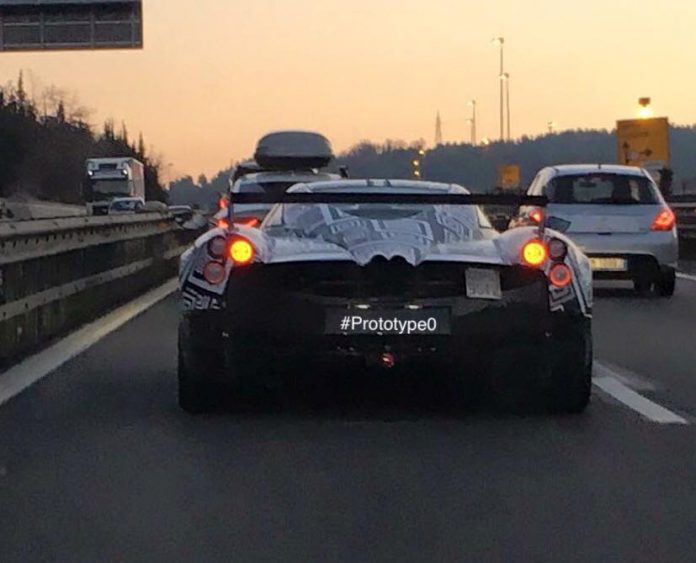 While speaking with Top Gear at the Geneva Motor Show 2015, the firm's founder Horacio Pagani revealed that the car will act as a gift to the marque's fans around the world. When quizzed for more information, Horacio said "You guessed right. It's going to be a hardcore version of the Huayra coupe."
The only other pieces of information Horacio revealed were that this hardcore Huayra will be limited to a mere 20 examples, be offered exclusively to existing Huayra customers and won't take the form of a track-oriented Huayra R inspired by the Zonda R. If the initial images are anything to go by, we are sure that the new variant will be a very special car indeed!