For our Superyacht Sunday feature today we present you with the new Ocea Nemo 44 yacht – a joint project between French shipyard Ocea Yacht and yacht brokerage firm MC Yacht & Co.
Ocea Nemo 44 has been christened as the first ever "Sport Utility Yacht" – a SUV for the sea due to her explorer features, ample space as well as numerous water toys. The project was initialized by Aldo Manna, founder and CEO of MC Yachts and Co. alongside renown designer Fulvio De Simoni.
With the aim of building a cost effective yacht that stands out from the crowd, Manna and Simoni decided to build what would be a 'floating resort'. Ocean Nemo 44 is therefore a true deep sea explorer yacht with 300 square metres of open air space and a 25sqm beach club. The rest is fully customizable as per the owner's request while the cost is estimated to be under 20 million euro.
Speaking about this project, Manna added, "Owners of 100-plus-feet vessels are living (on) their boats as luxury hotels, pampered with all comforts. Nevertheless somehow slightly bored (with) the way they stay onboard. Even when they drop anchor in a beautiful bay, they often perceive the lack of contact with the sea and few chances of spending time doing all those activities which made them love yachts."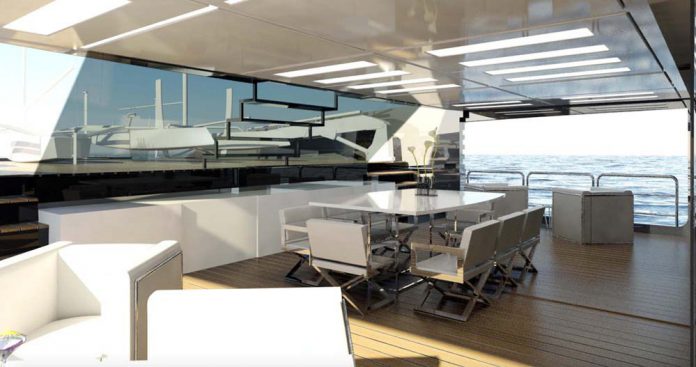 The Ocea Nemo 44 has an overall length of 144 feet and is powered by a 2,800hp engine. She can reach a maximum speed of 16 knots and a cruising speed of 12 knots. Some of the amenities onboard the yacht include a gym, jacuzzi, swimming pool and more. It's the garage that houses most of the fun which is literally a plethora of water toys ranging from tenders, paddleboards, kayaks, SeaBobs and more.