That the latest version of the Audi RS6 Avant is a popular car among tuners and car customizers alike comes at no surprise. It all started with signature examples such as Jon Olsson's former RS6 DTM, may it rest in peace, and many tuners thereafter seem to have found out about the many customization possibilities the RS6 Avant presents them with. More importantly, there seems to be a solid market for tuned RS6 Avant's, too.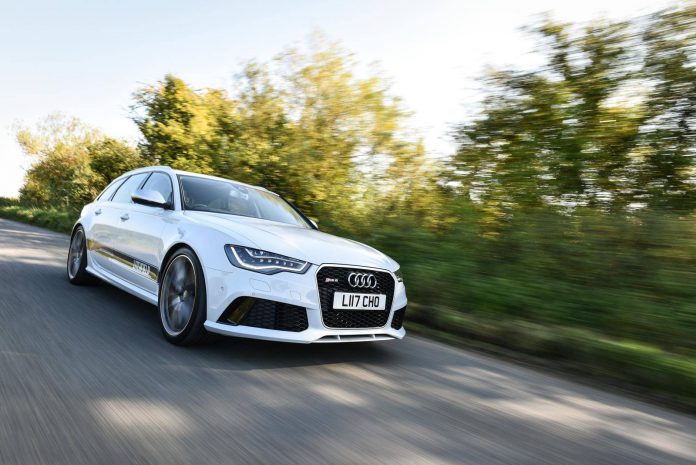 British supercar tuner Litchfield introduces a full customization package for the already pretty much perfect Audi RS6 Avant as well, offering RS6 Avant owners looking to upgrade fresh options and a performance boost to match. For the lucky ones that are used to having a 560 PS daily driver and finding it too mundane, Litchfield will sort you out by adding a staggering 200bhp, raising the performance output of the RS6 from 552bhp (560 PS) to 750bhp.
Litchfield Audi RS6 Avant
In its quest to making the daily driver's of clients a bit more 'special' but still very usable, Litchfield introduced a power upgrade that could potentially leave cars in the range of the Bentley GT3, Porsche GT3 RS or Lamborghini Huracán bite the dust at the red light. Next to the power upgrade, it is the car's air intake that is next on Litchfield's agenda. They replaced the factory airbox with a housemade carbon fibre airbox. Additionally an Akrapovič exhaust system is fitted to Litchfield's own custom made 90mm downpipes, which replace the restrictive factory catalysts. The motivation for choosing an Akrapovič exhaust system is reflected by 8kg of weight savings and arguably a better sounding soundtrack.
Finally the Gloucestershire tuner has fitted the RS6 Avant with Goodridge brakelines, a few minor suspension changes and super sticky Michelin Supersports tyres. Even with all these upgrades in place the car still presents itself as a daily familycar when driven in comfort mode, according to Litchfield.