"Garage Queen", two words you are likely to appreciate or loathe. We love nothing more that seeing owners doing what their cars were intended to do by the engineers that spent many months building them for, being used for pure driving pleasure.
On this basis it is difficult not to respect the likes of Kris Singh and CarGuy, the owner of the McLaren P1 we see pictured here. The enthusiastic collector based in Japan has one of the most extensive and valuable collections we have ever seen. Each of his cars is maintained and kept in the best possible condition, but that does not mean the collector indulges is seeing them being used. Quite the contrary.
That brings us onto the gallery we see here, CarGuy took his stunning P1 for a drive and when he reached a farm he, literally, ploughed on in the field result in some rather cool images of the P1 in some very unusual surroundings! Fancy seeing more bizarre CarGuy antics? Check out the time the collector took his F40 camping and loaded it with his equipment!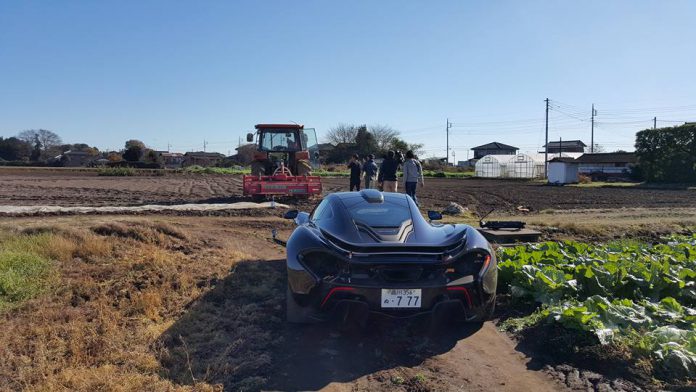 By CarGuy Japan