Besides the Geneva Motor Show, Switzerland also hosts the "Auto Zurich" carshow every year in November. This carshow is obviously the smaller brother of the two but the amount of brands present at the show is bigger than the IAA (for instance Aston Martin and McLaren were there). Most of the world premieres from the IAA were shown to the Swiss public, among them being the Bentley Bentayga and the Ferrari 488 Spider just to name a few.
The road cars are shown in the Messe-Zürich building on five floors which provides a compact overview of all brands.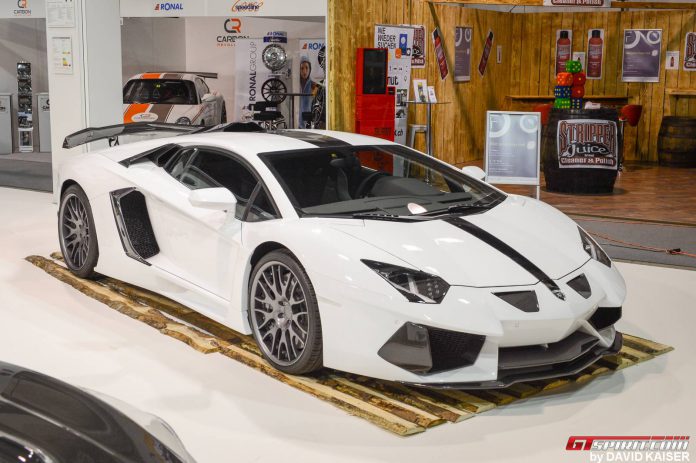 A speciality of the Zürich carshow is the racing and tuning section where about 30 cars are shown. Luxury Customs is always bringing their top models, this year a LaFerrari on ADV1 wheel next to a Ferrari 458 Speciale Aperta. The Hamann Lamborghini Aventador by DS Automobile Autowerke which we recently featured here was also present at the show.
The most impressive "car" was the Bloodhound SSC concept car which shall break the speed of sound barrier in 2016 – 1000mph is the challenging target speed. RedBull and Pirelli showed a F1 car equipped with studded winter tyres, well we have seen this before. Besides current petrol powered GT3 cars there were also two Formula Student cars on display. Those electric powered cars, 168kg weight at 200hp, sprint from o-100 in stunning 1.78 seconds!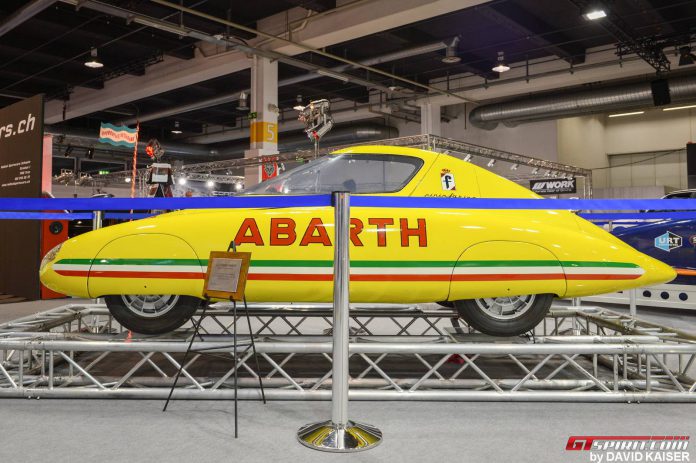 Another rare catch was the Abarth 500 Record, an aerodynamic version of the Fiat 500, which ran 18,186 km for 7 days at an average speed of 108kmh in 1958 at the Monza circuit.