Understandably, most Lamborghini Aventador owners have their car's painted in relatively simple shades and colours. While this does mean they may not stand out as much as others, it can help the resale value of a car. Evidently, the original owner of this Aventador didn't have reselling on their mind when optioning it out in a dark shade of brown.
The following Aventador is a Roadster model and is up for sale from Al Ain Class Motors in Dubai. While this particular shade of brown does have a bit of a glow to it under the showroom lights, at the end of the day it is still brown and doesn't work on the Italian supercar. With that being said, it would stand out from the multitude of other Aventadors on the streets of Dubai.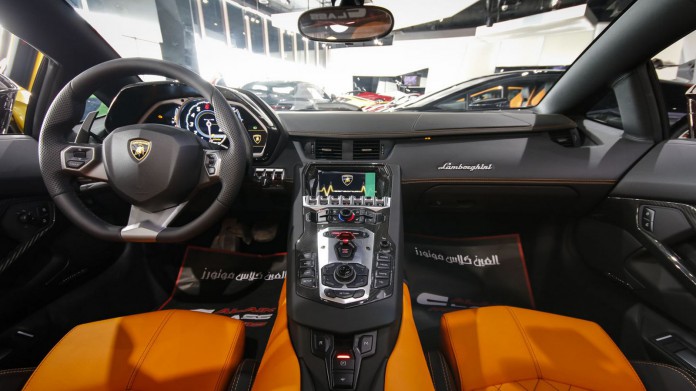 Beyond the brown paint, it includes aggressively-shaped silver wheels and organ brake calipers. A selection of matte black components also adorn the car's exterior such as the roof and rear bumper/diffuser.
The cabin is certainly more tasteful than the exterior and has black leather covering the dashboard, steering wheel, centre console, door panels and the bolsters of the seat. Most other interior components are then adorned in quilted bright orange leather and carbon fibre. Orange contrast stitching is also found throughout.
The car has an asking price the equivalent to $491,410. Given its unique spec, we wouldn't be surprised to see it waiting for a buyer for quite some time.