On the back of news that Dodge is planning to scrap the Viper in 2017, Theophilus Chin has decided to render a Dodge Viper sedan.
Of course, it is virtually impossible that the American marque will ever develop and ultimately producer a Viper sedan. Nevertheless, Theo has dreamt up the car as a successor to the Viper as well as a replacement to the Dodge Charger.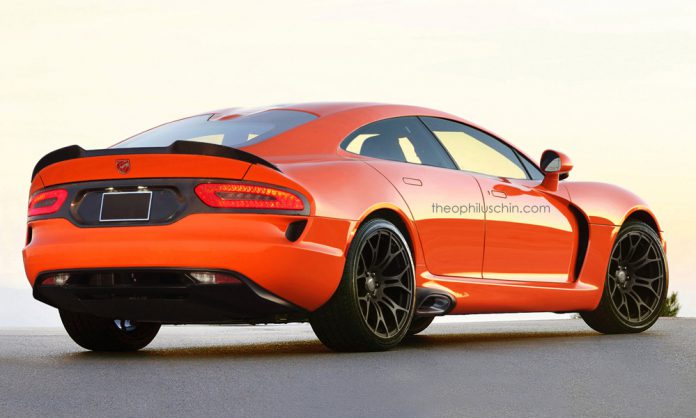 In creating the rendering, two additional doors have obviously been added to the otherwise tweaked Viper exterior. The nose has been slightly raised and the bonnet seems shorter and more bloated.
What do you think of the car?