At the Cannes Yachting Festival, the Monte Carlo 105 G superyacht has been introduced. The vessel acts as the halo ship from Monte Carlo Yachts and was designed closely with its Chinese owner.
The Monte Carlo 105 G is particularly noteworthy as it offers interior space to rival a much larger superyacht. For example, it features a truly massive 484 square foot master suite which is reached via the backlit alabaster stairs. Additionally, the 105 G has a 753 square foot flybridge which is as large as those from 125 foot superyachts.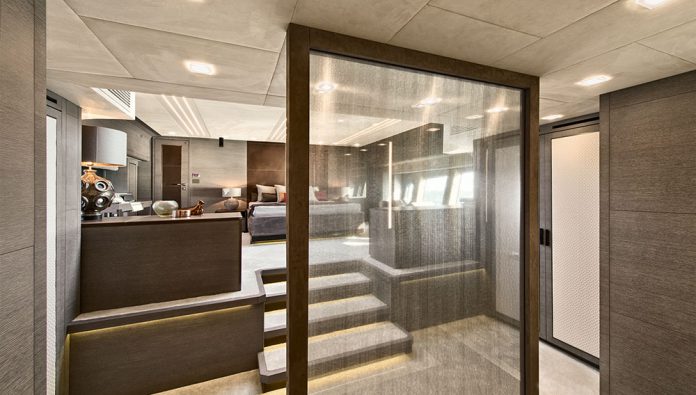 Helping to make the Monte Carlo 105 G so expansive inside is its advanced construction process borrowing technologies from both the automotive and aviation industries. Interestingly, the yacht even has a completely carbon fibre hard top.
Alongside the aforementioned master suite, the 105 G also includes three other large staterooms one of which is 333 square feet in size. Elsewhere is a twin-bed cabin, a cabin with triple bunk beds as well as living quarters for five crew.
It remains to be seen how much the 105 G cost to build but it was made in only six months.