After a number of Maserati Levante SUVs have been spied testing disguised as the Ghibli, the car has finally been snapped testing wearing its production skin albeit under heavy camouflage. The following pictures come straight from the Nurburgring Nordschleife.
Due to the camouflage and body cladding adorning the prototype, little can be said about its design. However, it seems apparent that its design will be reminiscent of the Kubang concept's with slim headlights distinct from those on other Maserati models. Meanwhile at the rear, this test mule features a quad tailpipe system, a high decklid and moderately raked rear window.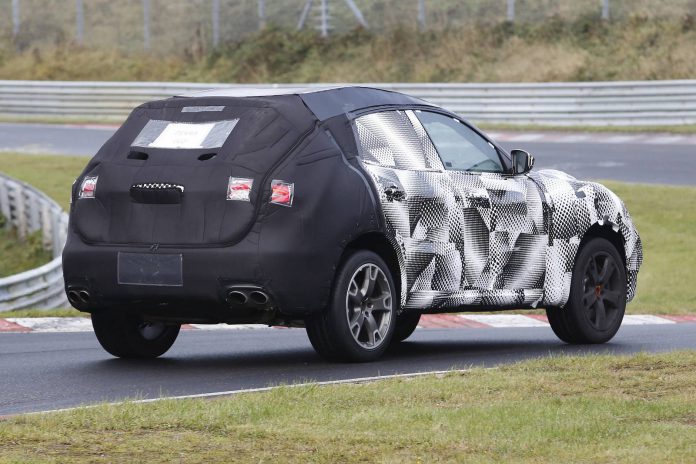 The Levante SUV will be produced at the company's Miafori plant in Italy. That comes despite the fact that Maserati was previously planning on producing the car in Detroit in its push to reach 50,000 annual sales by 2015. Although that target will no longer be reached, the Levante will play a large role in boosting sales for the Italian firm.
Due to the Maserati Levante's underpinnings being shared with the Quattroporte, it will be available with the same powertrains. That means it will be offered with a selection of V6 and V8 engines with the range-topping twin-turbo V8 likely to deliver in excess of 500 hp. The Levante will also come standard with all-wheel drive.
The Maserati Levante SUV will debut at the Geneva Motor Show 2016 in March.