A Polish man recently dreamt up and built a disaster proof house that not only looks breathtaking but is reportedly capable of withstanding the very best mother nature can throw at it.
Found near Warsaw, the property unsurprisingly took a whole four years to build and provides the ultimate in security and protection. It has 6100 square feet of living space and is made almost entirely from concrete.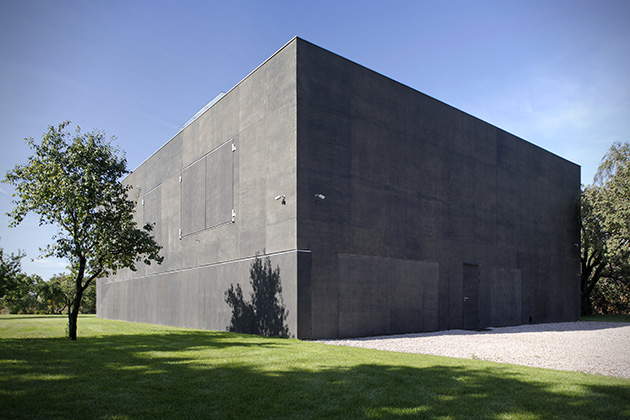 Generally speaking, it is a box shape and typically looks out onto the pristine gardens with floor-to-ceiling windows and doors across both levels. On first impressions, the only hint of its security are the various CCTV cameras.
When the house's lock-down mode is enabled, the concrete bridge connected to the dedicated swimming pool room folds away as do the thick concrete window covers. All other access points are also closed off with concrete while the rear of the house makes use of a massive corrugated steel sliding door.
Is this the ultimate escape from a zombie apocalypse?