While the vast majority of Ferrari Enzos are painted in the Italian company's customary shade of red, there are a handful of uniquely painted examples going around and the following bright pink Enzo is definitely one of them.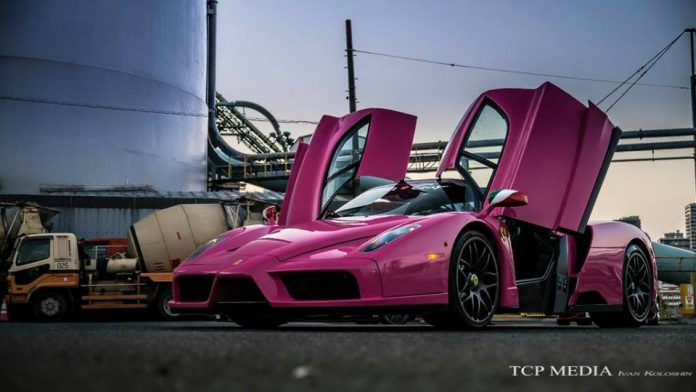 Recently photographed in Japan, this is the only Ferrari Enzo of its kind anywhere in the world. It's evidently been painted pink from a third party paint shop rather than Ferrari itself as no records exist of an Enzo leaving the factory painted pink. Other unique features of this Enzo include the wing mirrors painted with the Italian flag as well as the matte black wheels, yellow centre caps and black fuel filler cap.
From the factory, the Enzo was only offered as standard in black, yellow and two different shades of red (Rosso Corsa and Rosso Scuderia). However some customers did order unique finishes like white, silver and Tour de France blue.