Mercedes-AMG has won the 2015 Formula 1 Constructors' Championship after Ferrari's Kimi Raikkonen was given a 30-second penalty for causing a collision with Williams' Valtteri Bottas.
In order to win the title, Mercedes needed to finish with 3 or more points over rivals Ferrari but Vettel's P2 and Raikkonen's P5 finishes made that impossible. Rosberg retired after a few laps meaning Hamilton's race victory only garnered 25 points against Ferrari's 28 points. After the penalty, Raikkonen dropped from P5 to P8 allowing Mercedes to claim their second consecutive F1 championship.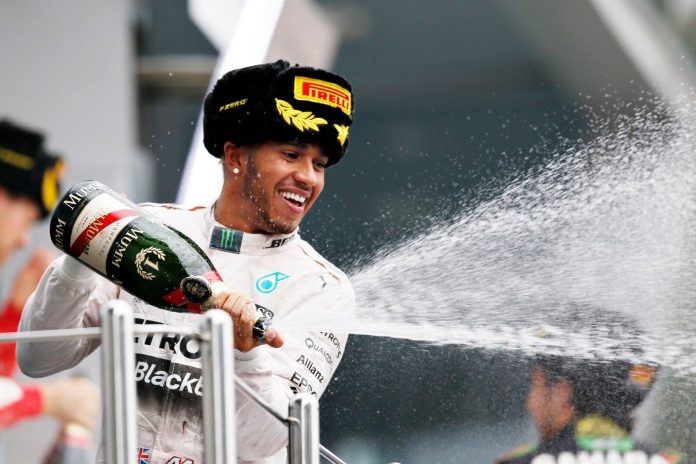 In total, Mercedes is far ahead in the standings with 531 points against Ferrari's 359 points. Nonetheless, Vettel's finish today allowed him to move into second place in the drivers' standing demoting Rosberg to third. You can read our full Russian GP race report here.
Congratulating the team, Chairman of the Board of Directors of Daimler AG, Dieter Zetsche, said, "What an incredible moment for Mercedes-Benz! Congratulations to our team in Brackley and Brixworth who have worked so hard to make this achievement possible, winning a second world championship in a row."