A couple of weeks ago, the Mt. Tremblant Circuit in Canada played host to the annual Ferrari Festival in the great white north.
The event in Quebec hosted Ferrari's Challenge racing programme where a number of races were held with a number of potent 458 GT3 cars competing. Certainly one of the most head-turning Ferrari 458 GT3 models that participated was the car pictured below with a Gulf-inspired bright blue and orange livery.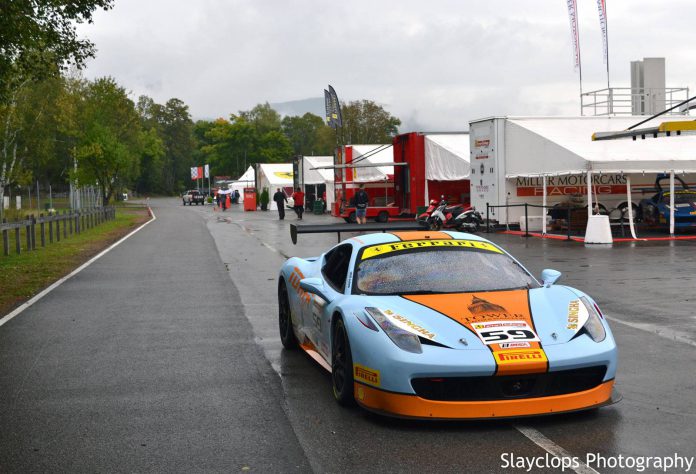 Alongside the racing cars, the Ferrari Quebec dealership brought along some of the finest modern Ferraris. These included an F12 Berlinetta, 512TR as well as the brand new twin-turbo 488 GTB which hit the circuit on a number of exhilarating test drivers. Certainly a key highlight of the event was the Ferrari collection brought along by a local which included his LaFerrari, 250 GTO, 250 TR and 512 M.
It was unfortunately raining throughout the event meaning the LaFerrari didn't hit the track as planned and an Enzo expected to be displayed didn't show up.