Long before the current Koenigsegg One:1 and even before the CC8S, the Swedish automaker's very first car was a strict one-off and unnamed prototype. Recently, that prototype heading back to the company's factory for a photoshoot with the CC8S, CCR, CCXR, CCXR Edition, Agera R and One:1.
This Koenigsegg prototype usually resides at the Motala Motormuseum south-wet of Stockholm. It was finished in 1996 and despite almost being 20 years old, it still looks quite impressive and modern and bares immediate resemblances to current Koenigsegg models, particularly with its curved windscreen.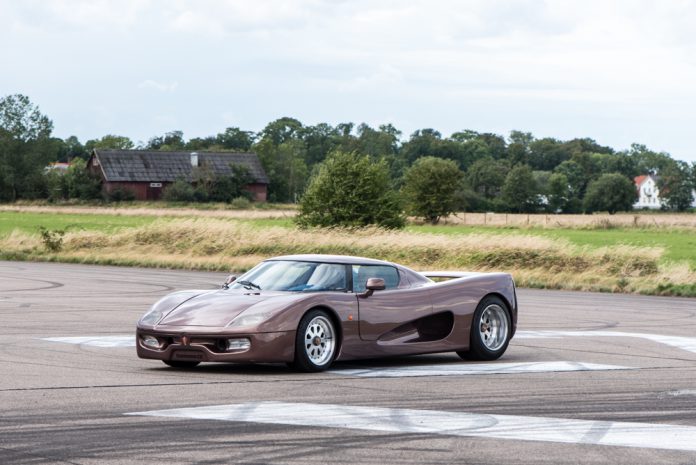 Beneath the skin, it is powered by an Audi-sourced 4.2-litre V8 engine delivering around 300 hp. Koenigsegg had initially hoped to use Audi engines in its production cars but a deal never materialised and the firm initially produced Ford-derived V8 engines. In more recent years, the prototype has been outfitted with Koenigsegg's dihedral synchro-helix doors.
If you're interested in how Koenigsegg started, be sure to check out our comprehensive post.
.