What could $5 million buy you? For starters, it could buy you the three hybrid hypercars or even the insanely exclusively and expensive Lykan Hypersport. It could also buy you this, a mesmerising desert retreat in Arizona.
The house was designed by architect Bill Schroeder and is found within the gated community of Crestview at Fountain Hill. It is close to Scottsdale as well as Phoenix International Airport and provides absolutely sensational views of the surrounding landscape as well as the nearby city.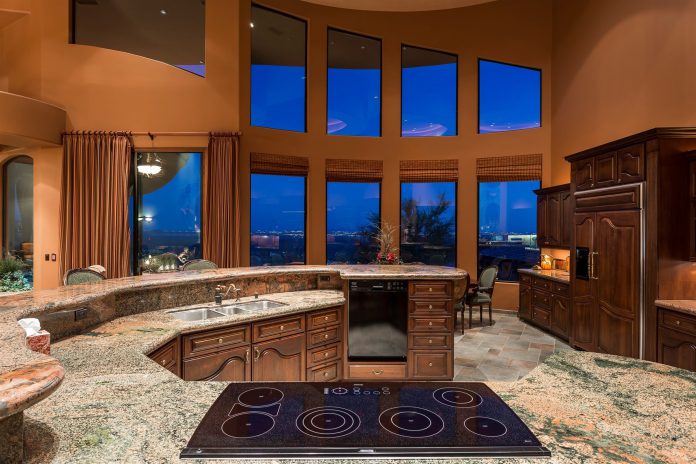 Situated on a 3.4 acre block of land, the house has 1728 square metres of living space and four bedrooms and eight bathrooms. Arguably of most importance to us is that it also has a 10 car garage. Other highlights include the complete chef's kitchen, two elevators, two libraries, a media room and a large master suite with a private fireplace.