In the world of Nissan GT-R tuning, there are a multitude of aftermarket tuners which offer upgrade packages for the Japanese sports car. One could quite comfortably argue that the Liberty Walk widebody kit is the most insane visual transformation available but the BenSopra kit isn't far off and arguably just as eye-catching.
Without a doubt the most recognisable BenSopra GT-R created is the matte blue example built with the help of SP Engineering and featuring in Fast and Furious 6. Behind that example, the one pictured is undoubtedly the next most jaw-dropping.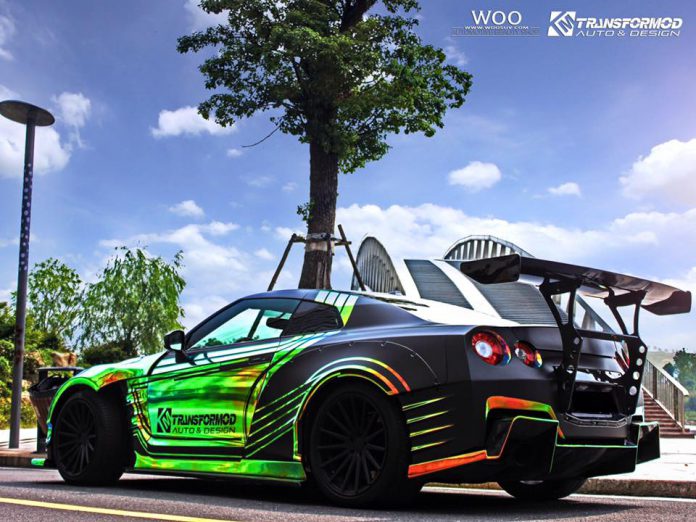 For starters, it has been outfitted with the complete BenSopra bodykit. That includes flared front and rear wheel arches, new side skirts, a bespoke rear diffuser, towering rear wing, modified front fascia as well as an aggressive bonnet with prominent air extractors. Elsewhere, it has been fitted with a set of tightly spoked matte black wheels which provide this GT-R with even more flair.
Clearly not satisfied with the BenSopra kit, the owner of the following GT-R had it installed with a custom rainbow chrome wrap across much of the front fascia and doors. The rest of the car is then finished in matte black.