Designs for the upcoming 75 metre Focus superyacht have just emerged with the vessel promising to be absolutely perfect for those that love to entertain.
The yacht incorporates an interesting twist on traditional explorer yacht styling where outdoor entertaining areas are found at the rear and most of the cabin space is found at the front half of the yacht.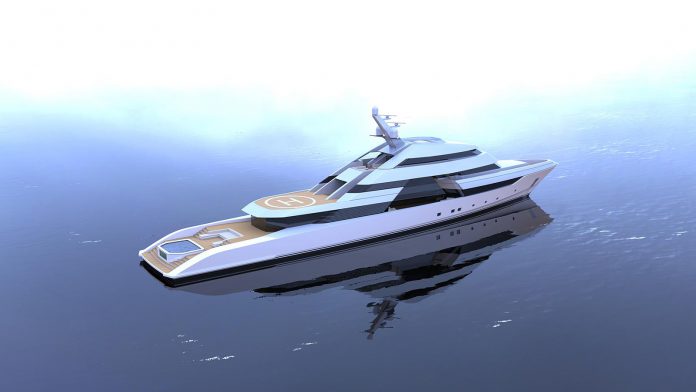 Found within the upper deck are both owner's and VIP suites with four guest staterooms. Located at the very rear is a large swimming pool in the decked area while an expansive helipad is also featured. Powering the Focus yacht will be twin MTU 20V 4000 M73L engines capable of sending the vessel to a top speed of 23.5 knots as well as a 5000 nautical mile range while cruising at 15 knots.
Discussing the yacht with Boat International, its designer Nick Mezas said "My favourite features are the trapezoidal space in the superstructure amidships with her two-storey 150 square metre salon and the event hub concept. Focus offers a layout and capacity for one large event spread over three different locations, or it can facilitate a number of separate events at the same time."