The Lamborghini Huracan LP610-4 Spyder has celebrated its world debut at the IAA Frankfurt Motor Show 2015. Teased on a number of occasions before the show kicked off, the Huracan Spyder represents the Italian marque's rival to the Ferrari 488 Spider and McLaren 650S Spider.
Powering the Huracan Spyder is the same naturally-aspirated 5.2-litre V10 engine as the Huracan coupe. The drop-top therefore produces the same 602 hp and 413 lb-ft of torque. While the Huracan Spyder has grown to 1542 kg, it will still reach 100 km/h in an impressive 3.4 seconds as well as a top speed exceeding 320 km/h.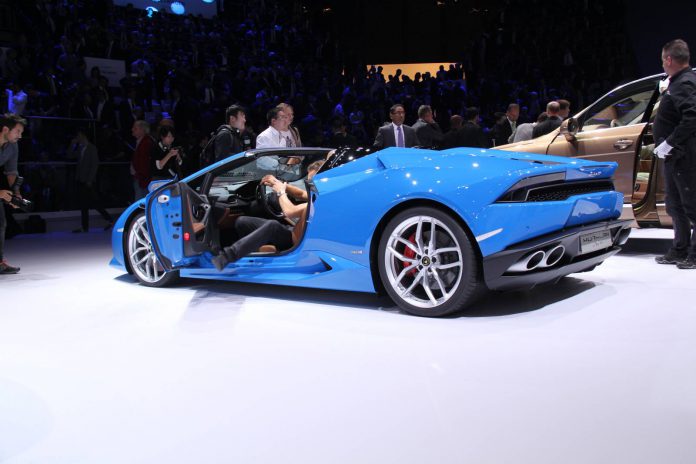 Unlike the current model year Lamborghini Huracan, the Huracan Spyder debuts with an engine stop-start system as well as cylinder-on-demand technology. Both of these systems help to improve the Huracan Spyder's efficiency.
While its rivals use folding hardtops, the Huracan Spyder makes do with a fabric roof. Nevertheless, it can still fold away in just 17 seconds and speeds of up to 48 km/h.
For more about the Lamborghini Huracan Spyder, see our previous post. For more from the IAA Frankfurt Motor Show 2015, see our dedicated news channel.