The BMW M6 GT3 has been uncovered at the IAA Frankfurt Motor Show 2015. Its world debut at the show comes on the back of numerous other outings under heavy camouflage around the world. As one of just a few dedicated race cars at Frankfurt, we had to check it out up close.
When the BMW M6 GT3 makes its racing debut in 2016, it will supersede the Z4 GT3 currently fielded by the German automaker.
Beneath the skin, the BMW M6 GT3 will use a tweaked variant of the road car's 4.4-litre twin-turbocharged V8 engine. It remains to be seen just how powerful this engine will be but it will produce over 500 hp. That said, due to restrictions, it's unlikely to match the 600 hp offered by the M6 Competition Package. Nevertheless, with a lightly overall weight of 1300 kg, it will be significantly faster than the road car. Drive will come through the rear wheels thanks to a six-speed sequential transmission.
Beyond the mechanical changes to the road car, the BMW M6 GT3 will implement numerous new aerodynamic aids to ensure it is as fast around the track as possible. These will include new bumpers, a prominent front splitter, towering rear wing and bold rear diffuser.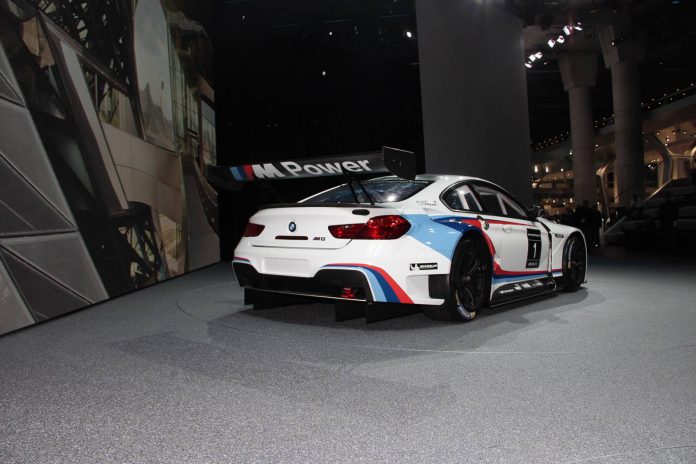 For more about the BMW M6 GT3, see our previous post. For more from the IAA Frankfurt Motor Show 2015, check out our dedicated news channel.