The Cannes Yachting Festival 2015 opened its doors two days ago just about the same time as the first dates on the international sailing calendar. This is one of the largest boat shows in Europe and now in its 38th edition since 1977. Over the years, more and more exhibitors have taken part with visitor numbers exceeding tens of thousands.
Being a prime resort town on the French Riviera, Cannes is home to some of the world's most prestigious events including the Cannes Film Festival which takes place a few months prior to the yacht show. The Cannes Yacht Club is one of the oldest in the world boasting an existence of 155 years.
Initially known as the Boating Exhibition, it was later renamed to the Festival International de la Plaisance in Cannes before its name was finally changed to The Cannes Yachting Festival in 2013. It has become a central place with the reputation of new yachting trends as well as the launch of newest projects from the biggest shipyards in the world.
For this year's event, more than 500 new boats and 50 second-hand units are taking part in the festival. World premieres include the Supreme Benetti Tradition 108 which is a diesel-electric hybrid yacht, the Riva Mythos 122, the Beneteau Oceanis 60, Pershing 70, French built Lagoon 630 and more. Have a look at the video below which beautifully highlights Cannes Yachting Festival 2015!
[youtube]https://www.youtube.com/watch?v=4Hv1cWq4ULk[/youtube]
Boats from 5 to 55 meters are displayed on the Old Port while Port Canto is hosting 50 large second-hand yachts which are either for sale or rentals. Highlighting the festival is the relay race which will kick off on Friday for a distance of 100km and 15 hours in total. Participants will leave the Palais des Festivals at 19.00 hours and are expected to arrive the following morning at Old Port.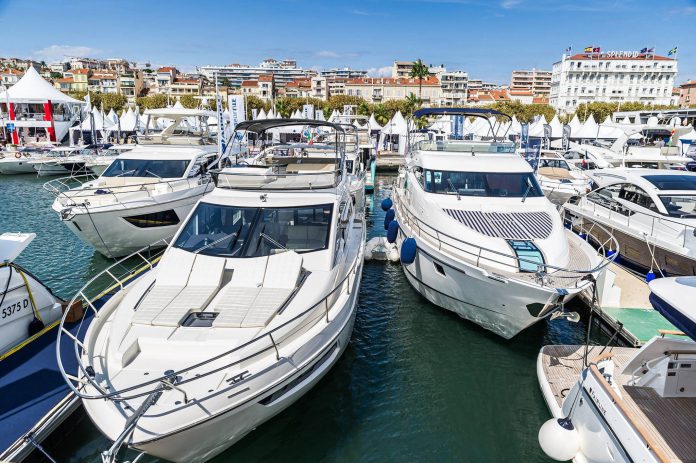 New to this year's festival is the Concours d'Élégance which is reserved for motor and day boats below 12 meters. The participants are required to have a crew of four onboard including one woman. The Concours event is further divided into new and old boats. Some of the participating boats include the 2015 Spirit 40 Coupe by Spirit Yachts, the Alfa Street 23 Open and the 2003 Ariston Junior by Violetta. Riva Yachts dominates the old category with the Riva Orla, Riva Olympic, Riva Aquarama and Riva Tritone.
Visitor tickets for the Cannes Yachting Festival 2015 are going for €18 and are available at the official website.