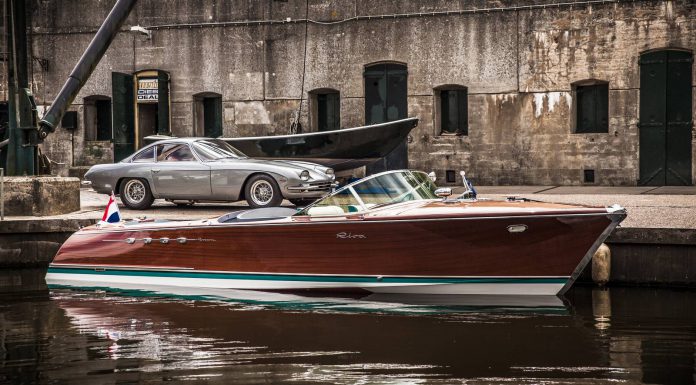 An ex-Ferrucio Lamborghini Riva Boat is up for sale after undergoing original and extensive restoration by Riva World. The Riva Aquarama is powered by two Lamborghini V12 engines rated at 350hp each – the boat still stands as the fastest Riva Aquarama in the world. It was originally requested by Ferrucio Lamborghini who provided the power units that taken straight from a Lamborghini 350 GT nearly 50 years ago.
Ferrucio later sold the boat to his close friend Angelo Merli, Riva had to modify its internals in order to accommodate the two Lamborghini engines. The current owner is a collector from The Netherlands who has finally decided to part away with it. The entire restoration process was completed by Riva World within a period of three years thus reincarnating its original state back.
Highlighting the restoration process were the 25 coats of lacquer used on the hull which was sanded smooth. The buttons were disassembled then reassembled back to functioning state while the elements were polished in chrome. The power unit remains untouched – two original Lamborghini V12 engines from the 350 GT. The boat can achieve a top speed of 48 knots which is 8 knots more than the ordinary Aquarama which is powered by V8s.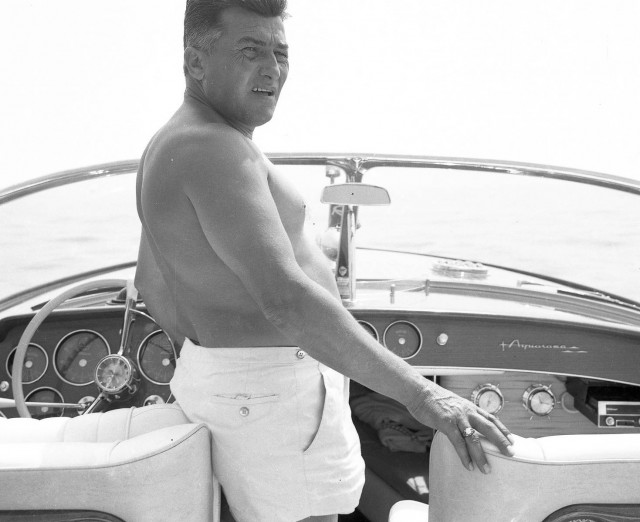 "We have two original Lamborghini V12 engines converted so that they are fully ship worthy", said Sandro Zani of Riva World. "We were taking the decision on the specific parts of the original motor from the Ferruccio Lamborghini Museum Lino Morosini, 45 years ago head.. engine division of Riva and co-designer of the Lamborghini Aquarama, which has advised the two V12 engines were completely aligned with the original ones. "