Not long after the world's first widebody Liberty Walk Lamborghini Huracan was revealed, Miami-based tuner GWA has unveiled its widebody Huracan and it is even more insane than the first example.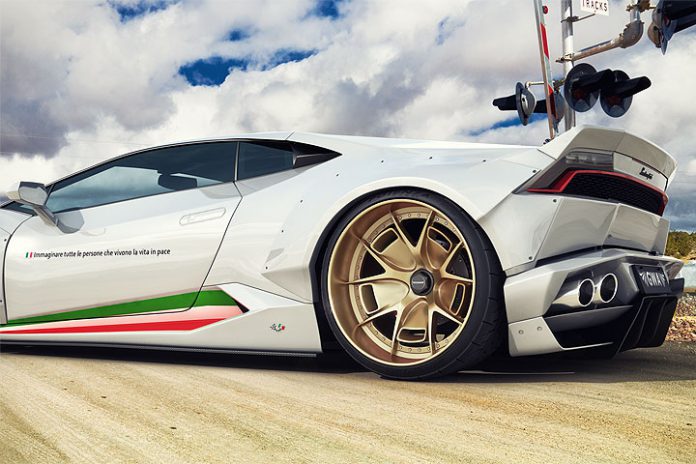 Evidently, it has been installed with an aggressive bodykit created in-house by GWA. The kit consists of flared front and rear wing arches alongside extended side skirts and a prominent ducktail-esque rear lip spoiler. Additionally, a completely modified rear fascia has been fitted complete with a new diffuser and bumper. Meanwhile at the front, there is a new bumper as well as two small splitters extending out from each air intake.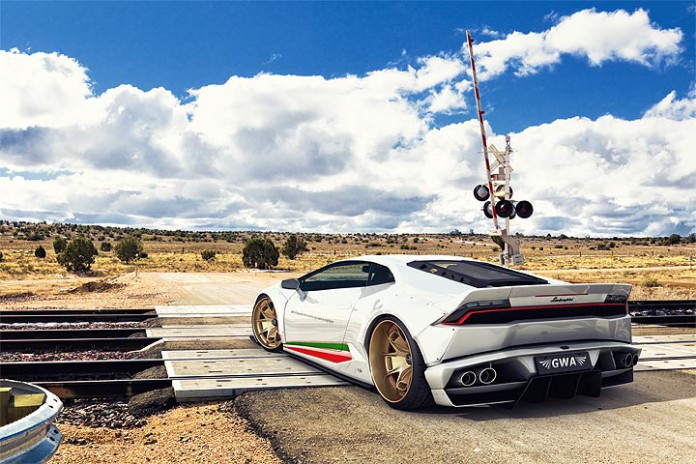 Alongside the bodykit, the car has been fitted with a set of unique gold aftermarket wheels unlike any other we've seen before. They feature a very intriguing rim and spoke design and certainly add to the unique personality of this Huracan.