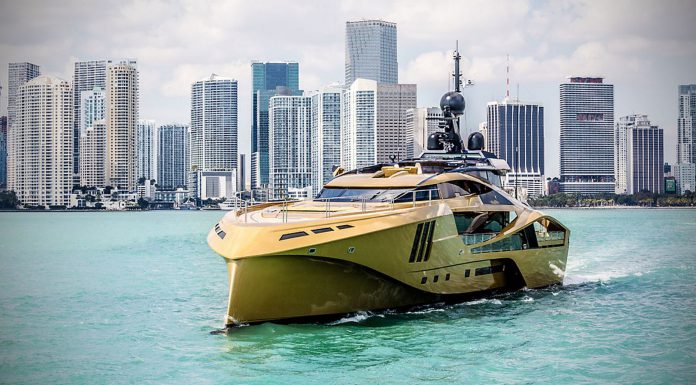 In a world where bigger and bigger superyachts appear to surface every other week, it is becoming increasingly difficult for boat manufacturers to differentiate their creations from others on the market. The following superyacht we've stumbled across however, could very well be the finest of its kind in the world.
The yacht has been created by Palmer Johnson and is dubbed the 48M SuperSport. As the name implies, it is 48 metres long and is heavily focused on performance. Thanks to its MTU 2000 engines, it is capable of reaching 32 knots. For its size, the SuperSport is also quite lightweight as it has been constructed from the finest carbon composite materials.
Arguably the most eye-catching element of the yacht is its paint finish. Whereas almost all superyachts are painted white, this 48M SuperSport is adorned in a bright shade of gold. Consequently, it just oozes opulence and would surely make owners of larger superyachts immensely jealous.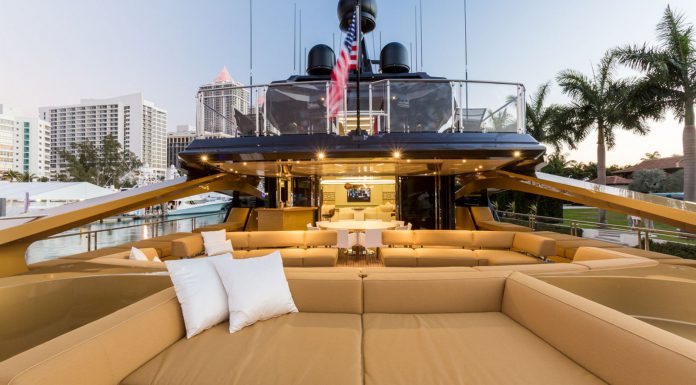 For a yacht this incredible, it is little surprise why it has a heavy focus on outdoor living. With that in mind, a plethora of couches are found across the rear deck adorned with the finest wooden floors.