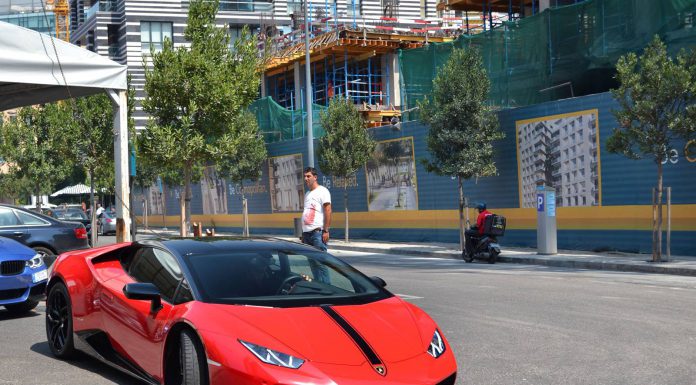 The Private Lounge in Lebanon recently held a drive from downtown Beirut to some mountain regions of the country with a plethora of high-performance cars. Slayclops Photography was present at the event and has provided us with a stunning gallery of the vehicles on show.
Some of the cars included a modified Lamborghini Aventador Roadster with Capristo test pipes, a red Lamborghini Huracan and a Porsche Cayman GT4. Although the club members also have an Azzurro Dino Ferrari 458 Speciale and a Lamborghini Murcielago LP640, the two couldn't make it to the trip. That said, there were several cars from the likes of BMW, Audi, Mercedes-Benz and Maserati as well.
The Private Lounge is a "very active" and growing supercar club in Lebanon. They regularly hold events and drives for their members and are part of the larger car culture in the Middle East country.
GTspirit recently covered the Hydra Performance automotive tuning shop, which is run by Xavier Mossad and its portfolio includes a range of customised American and Japanese cars. Moreover, W Motors, the company behind the Lykan Hypersport supercar which featured in the last installment of the Fast and Furious movie series, started out in Lebanon.