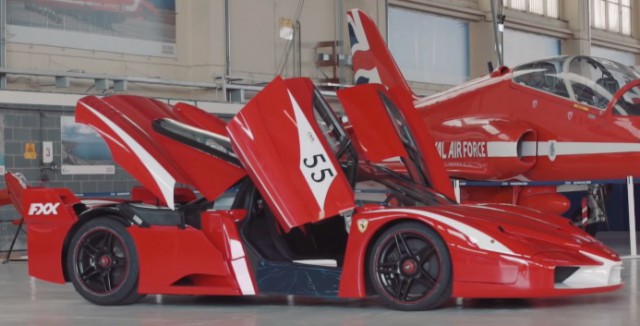 The Ferrari FXX is one of the most insane cars ever produced by the famed Italian automaker. While it has effectively been replaced by the new LaFerrari-based FXX K, the original is still unquestionably the loudest and produces a howling exhaust note almost perfectly mirroring that of a V12 Formula One car.
While most examples of the FXX remain in the possession of Ferrari and are only brought out for owner during specified Corse Clienti track days, this particular FXX has been converted for street use in the United Kingdom.
[youtube]https://www.youtube.com/watch?v=6-8uAM4LWX0[/youtube]
To experience just how phenomenal the car is, professional motorcycle racer Guy Martin got behind the wheel of the car. Alongside provided truly phenomenal performance including a theoretical top speed around the 400 km/h mark, the FXX sounds unlike any other car ever offered for sale.
After his experience, Martin said "I've been in fast things, right, I have never been in anything like that. I'm shaking, I'm bloody shaking."