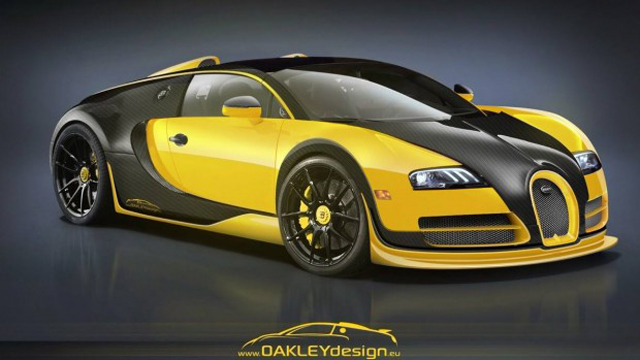 Oakley Design has just released the first renderings of the Bugatti Veyron project it is currently working on. The project is based around the standard Veyron 16.4 but will feature a plethora of visual and performance modifications to make it look and perform similarly to the Veyron Super Sport.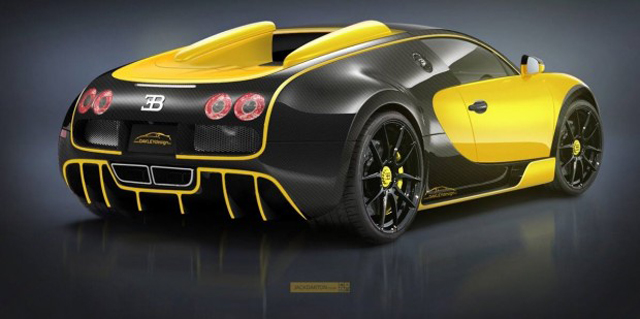 For starters, the renderings reveal that the Oakley Design Bugatti Veyron will feature a two-tone design combining carbon fibre elements with bright yellow panels. Elsewhere, a set of gloss black wheels will be installed as will yellow brake calipers and yellow centre locks.
Moving beyond the finish, Oakley Design will also install a new rear diffuser, side skirts and a prominent front splitter.