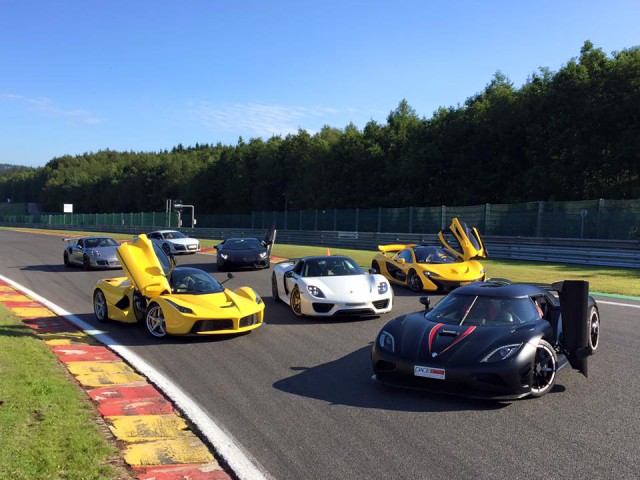 The Vijverberg Trophy was formed to bring together enthusiast supercar and hypercar owners in an open and welcoming environment where drivers can improve their skills as well as their sporting and technical knowledge.
It is essentially a laid-back racing competition and has a number of wealthy exotic car owners in its midst. Recently, some of those owners headed out onto Spa Francorchamps with their most impressive cars and the display really has to be seen to be believed.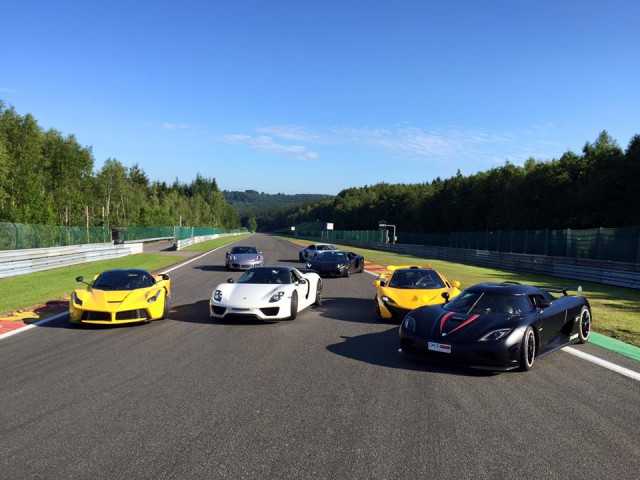 Of the seven cars pictured, there are four that really stand out. Those are the Ferrari LaFerrari, McLaren P1, Porsche 918 Spyder and a Koenigsegg Agera R. As for the remaining three, they are a Lamborghini Aventador, a 2016 Porsche 911 GT3 RS as well as a sophisticated Audi R8.
[Via Vijverberg Trofee]