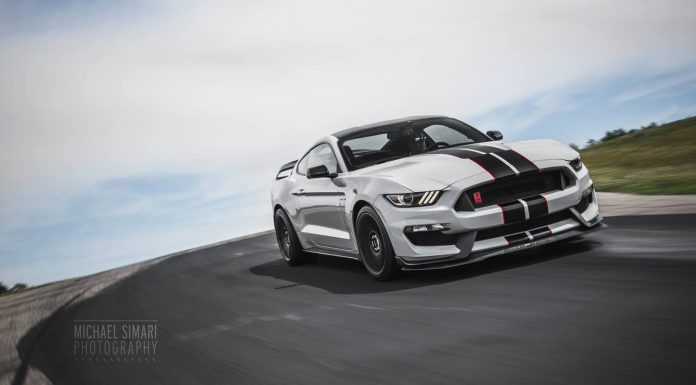 Our Photo of the Day is of a 2016 Ford Mustang Shelby GT350R in light grey and black colour combination. The pictures of the car have been clicked by Michael Simari at the Grattan Raceway track situated in Michigan, United States.
The Ford Mustang Shelby GT350R was unveiled by the American automaker at the Detroit Motor Show 2015. The first example was auctioned for US$1 million at the Barrett-Jackson Auction in Arizona in January and the car is the most track-oriented road-legal Mustang to have been ever developed.
The GT350R features a string of changes from the GT350. The suspension has been retuned, resulting in a lowered ride. Ford has also improved the aerodynamics of the car and the latter gets carbon fibre wheels as standard equipment.
Items like air conditioning, the stereo system, rear seats, trunk floorboard and carpet, backup camera, emergency tire sealer and inflator and the exhaust resonators have been removed to reduce the weight of the car. Thus, it weights more than 130 pounds less than the GT350. The GT350R also has a sporty body kit and a huge rear wing, giving it a truly distinct look.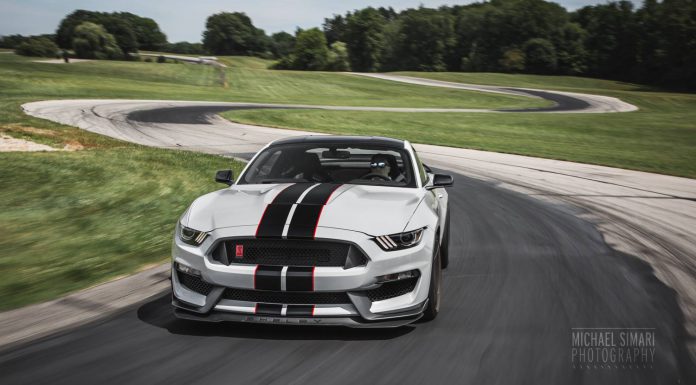 Under the hood of the 2016 Ford Mustang Shelby GT350R there is a naturally-aspirated 5.2-litre V8 engine that can produce 526 hp and 581 Nm (429 lb-ft) of torque. The power is transmitted to the rear wheels of the car via a 6-speed manual gearbox.