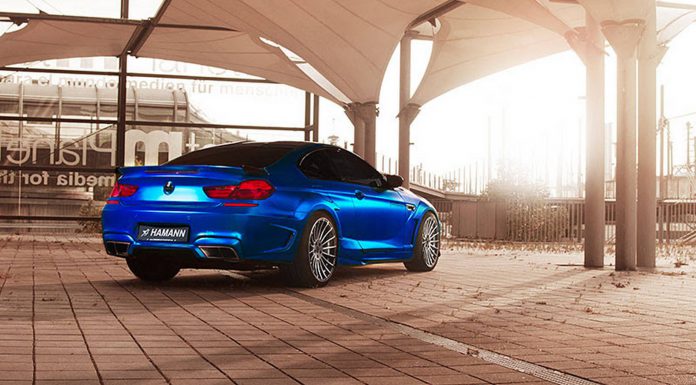 Hamann and aftermarket wrapping company Fostla.de have just collaborated to create a very special BMW M6 Coupe.
Certainly the most eye-catching element of this M6 Coupe is its wrap installed by Fostla.de. It is a bright shade of satin blue but features a slight gloss tinge to it to really make it stand out. It is then offset with a clear coated carbon fibre bonnet.
Elsewhere on an exterior front, the car features a complete Hamann 'Mirr6r' bodykit. That kit includes flared front and rear wheel arches, a new front bumper with redesigned air intake surrounds, extended side skirts, a new rear bumper, redesigned quad tailpipes and a relatively subtle rear wing. A set of custom wheels have also been installed as has dark window tint.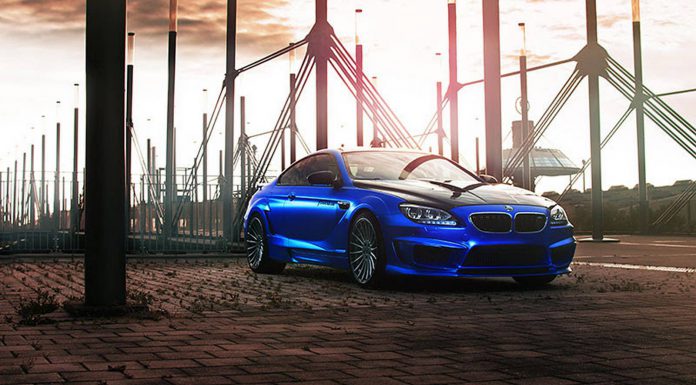 Beneath the skin, the car includes the Hamann power module which lifts horsepower from the car's V8 from 560 hp and 680 Nm of torque to 650 hp and 850 Nm.
[showhide]
"Hamann BMW M6 F13 Mirr6r by FOSTLA.DE
It is not to be discussed at this place that the serial BMW M6 F13 is anything else than a child of sadness already ex factory. The established in Lower Saxony Seelze city near Hanover fostla.de company has picked even this highly motorized model of BMW 6 series 2nd generation, in order to make it still more racy, more sportively, more beyond compare.
To get some nearer to this aim, there was made first of all – as fostla.de, by the way, always does – an absolutely professional full wrapping in blue-chrome-matt. In addition to it, car glasses have been tinted all around. Thanks to the power optimization by a HAMANN add-on control device, now 650 power-HP (= 478 kW) at 6,000 to 7,000 rpm with 850 Nm of max. torque at 1,500 to 5,750 rpm "come out of the M6 F13", hardly to compare with the serial 560 HP (= 412 kW) of performance and 680 Nm of max. torque.
Furthermore, the developed by the Laupheim tuning expert HAMANN wide-body transformation named "Mirr6r" earns the unlimited admiration of everyone. Mirr6r contains a front apron, both front wings, a carbon-made aerodynamic bonnet, side skirts, two-part broadening of the rear wings, a central rear bezel, the rear apron as such, the three-part rear wing, a set of single-part "Anniversary Evo" light alloy rims in multi-spoke design in hyper black and an axle back exhaust with silver treated end pipe bezels.
Is there any more promising invitation for a joyride than this optically and technically consequently optimized BMW M6 F13 offers? For more information concerning this supreme example of its kind please contact directly:
"
[/showhide]