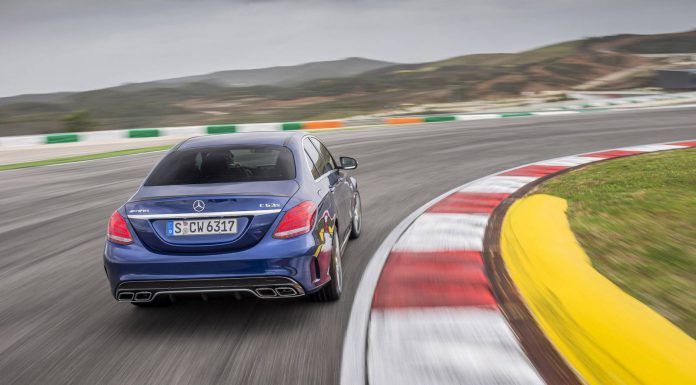 Leading Mercedes-Benz tuner Renntech is continuing to work on the latest range of Mercedes-AMG models following its successful AMG GT S build. Now the company has applied its Stage 1 tuning kit to a Mercedes-AMG C63 and headed out to the Autobahn for some top speed tests.
[youtube]https://www.youtube.com/watch?v=jXZ1iNGFl0A[/youtube]
Full performance specs for the upgraded C63 haven't been revealed other than the fact that it delivers 600 hp and 800 Nm of torque. By comparison, the 'standard' Mercedes-AMG C63 pumps out 469 hp. The results of those horsepower and torque gains mean the new car can rocket to 100 km/h in around 3 seconds and as the following video shows, onto a top speed of 320 km/h without breaking a sweat.
As a matter of fact, the Renntech C63 AMG hits 320 km/h in sixth gear meaning with an even longer stretch of road and seventh gear engaged, speeds well over 330 km/h should be achievable.
Expect to hear more about Renntech's upgrades for the 2015 Mercedes-AMG C63 soon.