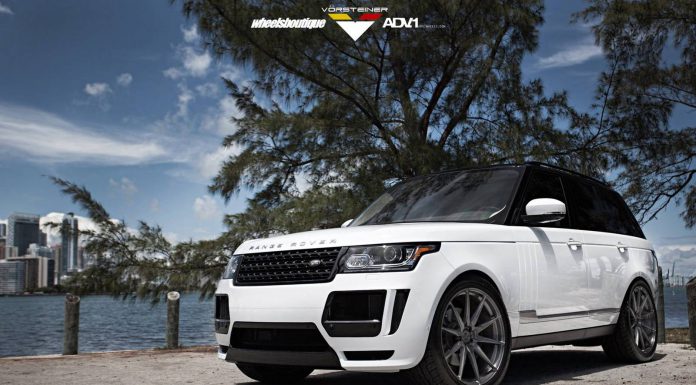 Alongside offering tuning packages for the world's leading sports car and supercar manufacturers like Lamborghini and BMW, American tuner Vorsteiner also offers tuning kits for the likes of the finest Range Rover models. This particular example is certainly one of the marque's most notable creations.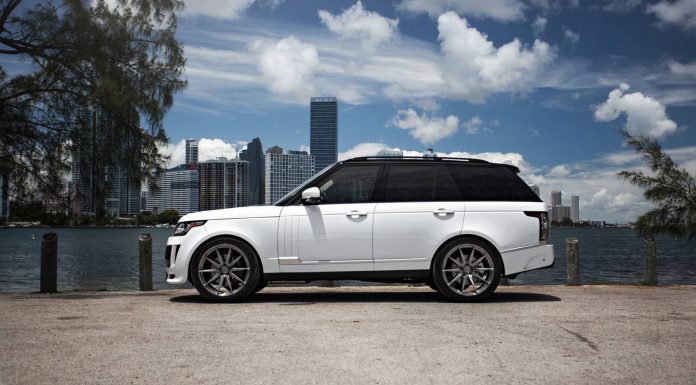 The Range Rover in question features Vorsteiner's Veritas bodykit which includes a multitude of changes to really make the car stand out. As with most Vorsteiner upgrades, the Range Rover Veritas isn't by any means in your face or over the top and instead is quite refined yet just that little bit more aggressive than the standard Sport. Up front, the Range Rover Veritas by Vorsteiner includes a brand new front bumper made from lightweight carbon fibre. This new bumper incorporates two new prominent air intakes as well as a revised lower air intake.
Additionally, the Veritas includes new side skirts as well as a revised rear bumper also made from carbon fibre. Vorsteiner is proud of the fact that all the carbon fibre is laid by hand and does not interrupt the standard Park Distance Control sensors located around the car.
While Vorsteiner does offer a range of wheel options for the Range Rover, the following owner opted for a set of ADV.1 wheels measuring 23-inch at all four corners.