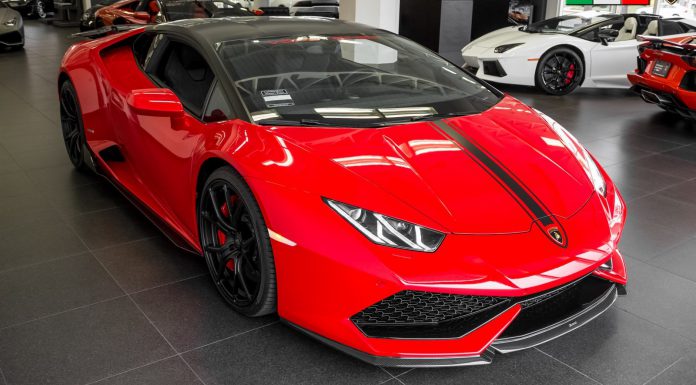 Not long after being revealed in all of its glory, the exceptional Lamborghini Huracan from Vorsteiner is currently up for sale courtesy of Lamborghini Newport Beach. The car includes Vorsteiner's full array of visual and aerodynamic modifications and is undeniably one of the finest Huracans ever created.
For starters, Vorsteiner has installed this bright Rosso Mars Huracan with an aggressive carbon fibre splitter as part of its Verona Edizione program. Elsewhere are carbon fibre side skirts and a prominent carbon goose neck rear wing.
The wheels fitted to this Huracan are also particularly exceptional. They feature a staggered 20-inch and 21-inch setup and are finished in matte black. When combined with black leg nuts and centre caps, they look exceptionally stealthy. Another eye-catching feature of this Huracan are the red brake calipers.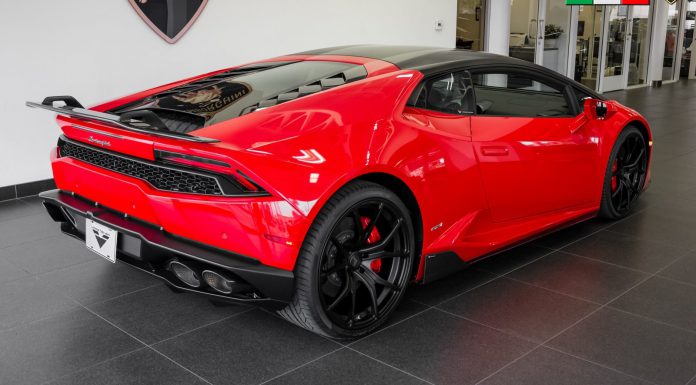 Vorsteiner has left the car's 5.2-litre V10 engine untouched but that certainly isn't a bad thing. After all, it delivers 602 hp and thanks to a dual-clutch transmission and all-wheel drive, the Huracan can rocket to 100 km/h in well under 3 seconds with ease.
While the Huracan starts at $240,000 in the United States, this particular example has an asking price of $294,850. It also has 2415 km on the clock.