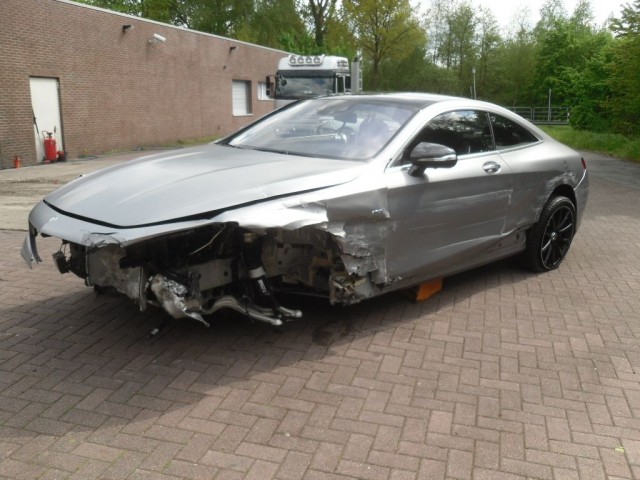 A wrecked Mercedes-Benz S63 AMG coupe is up for sale in Germany at a price-tag of $100,076. Although the car has only covered 1,700 kilometres on the odometer, its front is completely destroyed.
The front bumper, pair of wheels, headlamps and body panels are missing. Moreover, there are scratches and dents on the two sides of the car and the rear bumper. The interiors are intact, although it is evident that the airbags were deployed following what was probably a high speed accident, not to mention the disfigured steering wheel.
From what it looks like, there will be some mechanical damage as well but the engine has not been affected. Nonetheless, repairing the car will surely cost the new owner thousands of dollars.
Meanwhile, the S63 AMG is in grey metallic exterior body paint with black interior. The car comes equipped with Mercedes' 4Matic all-wheel drive (AWD) system, which means it can sprint from 0 to 100 km/h in just four seconds.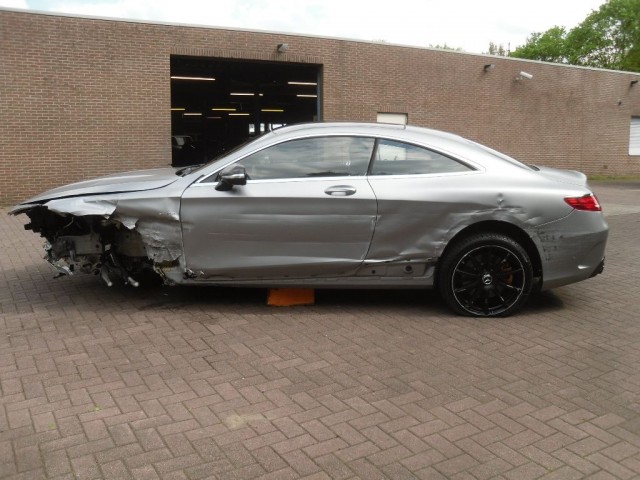 The 5.5-liter bi-turbo V8 engine present in this S63 produces 577 hp and 900 Nm of torque and is mated to a 7-speed AMG speedshift gearbox.
This model of the S63 AMG was registered in November last year and is being sold by Boers GmbH & Co. KG on one of Germany's largest online websites for used cars.
[Via mobile.de]