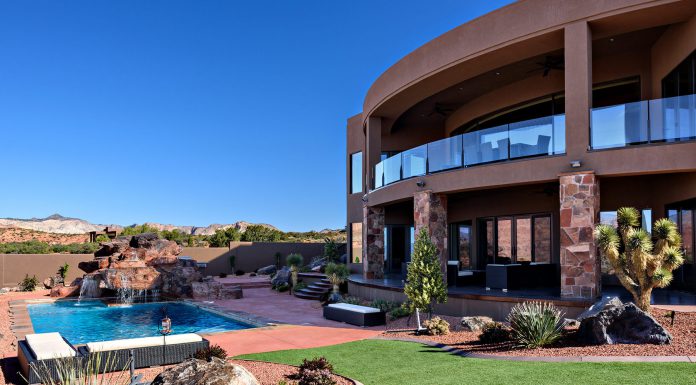 A spectacular home in Utah in the United States has recently been listed up for sale. With an asking price of just below $3.5 million, it is far from America's most expensive home but its pristine location and impressive design certainly make it quite impressive.
It includes four bedrooms and rather surprisingly, just one bedroom. Nevertheless, the inside of it is characterised by a selection of curved walls as well as intricate wooden floors across many of the living spaces. Matching the floors is wooden carpentry throughout the entirety of the kitchen and complemented with marble table tops.
The bathroom itself is exceptionally impressive and is more than big enough to support all four bedrooms. Its most prominent feature is the oval shaped bathtub which sits in the centre of the room. Just like the kitchen, wooden cabinets are also found throughout the bathroom.
Outside, an expansive swimming pool is complemented by a large rock waterfall. The pool also provides unadulterated views of Snow Canyon State Park adding to the desirability of the property.
[Via James Edition]